You've probably already noticed some of the recent additions to the HubSpot software suit, including an updated dashboard, reporting updates, and the long-awaited visual workflows. But the excitement doesn't end there. Just announced at INBOUND 2016 are a bevy of additional new products that will increase efficiency and usability across the platform. Here is a recap of the exciting new HubSpot product announcements released today!
Collect
Producing a constant supply of high-quality content is at the core of any successful inbound strategy. All content starts with ideas, and the Collect feature allows you to gather ideas from around the web and store them where you create new content—in your HubSpot account.
As you come across inspiring stories, quotes, images, or articles, you can now save them directly to your HubSpot account. HubSpot Collect allows you to tag and organize the content you gather, making it easy to access and integrate when you write your next blog post. No more lost word documents, bookmarked links, or disheveled post-it notes—everything is organized in one place and waiting to be turned into a great piece of content.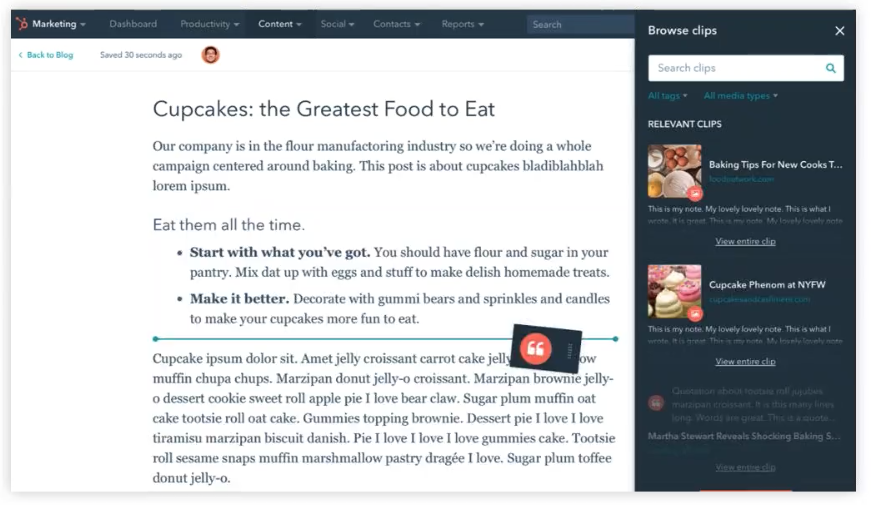 Compose
Composer is a new in-app tool that will provide you with a distraction-free, collaborative writing experience. Composer allows writers to produce quality content by removing distractions and helping marketers focus on content first, and design later.
The layout and efficiency of the app provides you with the ultimate collaboration tool. Colleagues can comment directly on work to save wasted back-and-forth time, creating a place to request and gather feedback from your team before publishing content.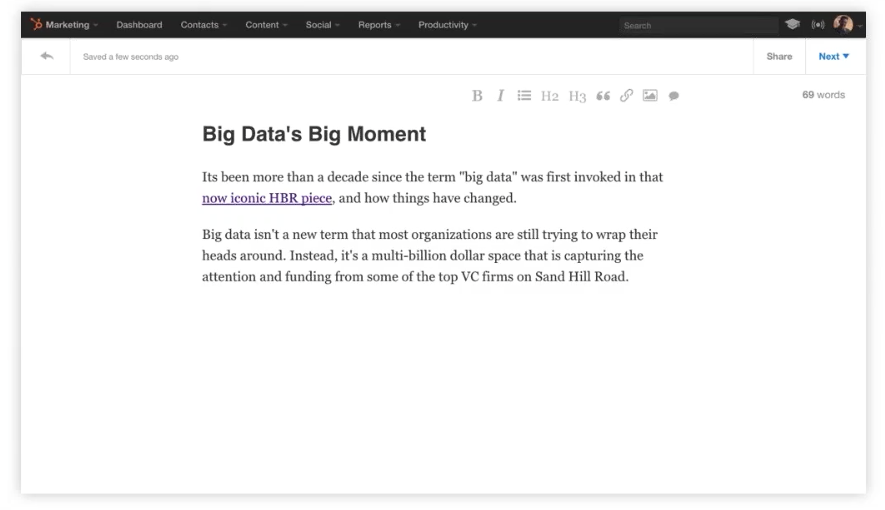 Marketing Free
You've likely heard of Leadin by now. HubSpot Marketing Free is the next evolution of Leadin: a way to dip your toes into the world of HubSpot, and access valuable inbound marketing tools–for free!
Marketing Free will include a dashboard, lead flows, collected forms, and a contact database. Key differences from Leadin are the seamless integration with HubSpot CRM (no extra setup required) and kickback emails. The aim of Marketing Free is to introduce more people to the inbound marketing methodology, and give them the chance to experience the benefits of HubSpot tools with any budget.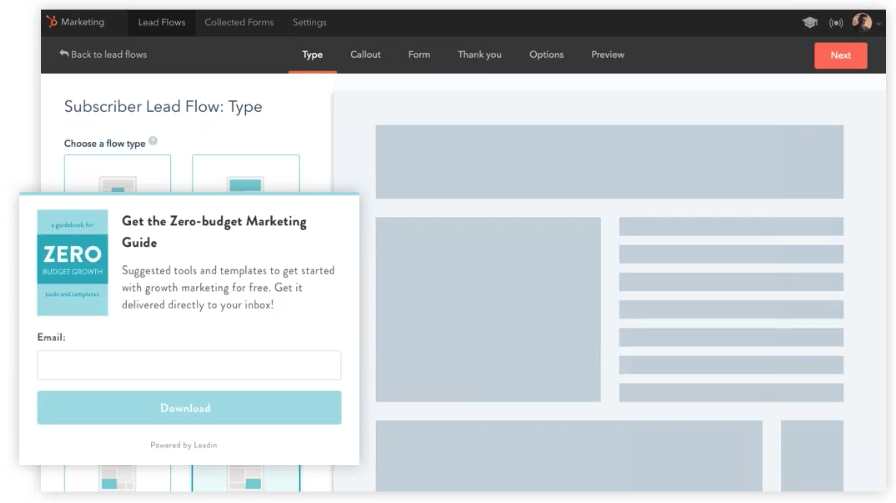 Meetings
The new Meetings tool is a simple concept with highly effective outcomes. It allows visitors to view an embedded calendar widget and book a meeting on the spot. This means avoiding the process of email exchanges and contact forms, and lets prospects immediately book a meeting at a time that works for both of you.
Not only can you book a meeting with one person, you can also arrange team meetings. That's right, no more back-and-forth trying to organize a meeting and losing a lead. Save time, book meetings quicker, and convert leads easier.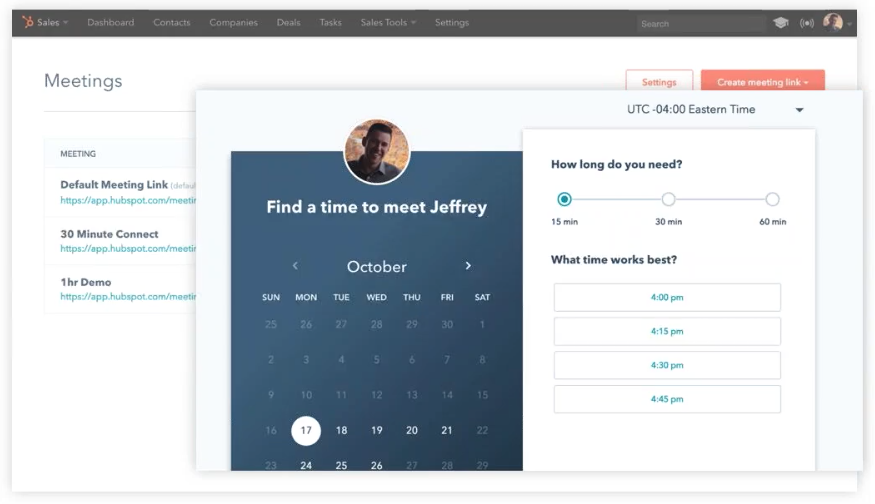 Messages
The Messages feature allows you to chat with site visitors in real time, effortlessly converting visitors into leads, and qualified leads into happy customers. Conversations are automatically saved to the prospect's contact record, allowing integrated chats to become a regular part of your sales funnel.
Messages provide a powerful tool to enhance the way that we interact with prospects. They will provide prospects with immediate, authentic contact that aligns with modern consumer buying styles. To further the connection, you're able to customize the name and face of each person that pops up when an individual visits the site. Once a sales rep is assigned to an account, you can set it so they will be the one corresponding via live chat. This means less cold outreach, and more opportunity to engage with people who want to engage with you.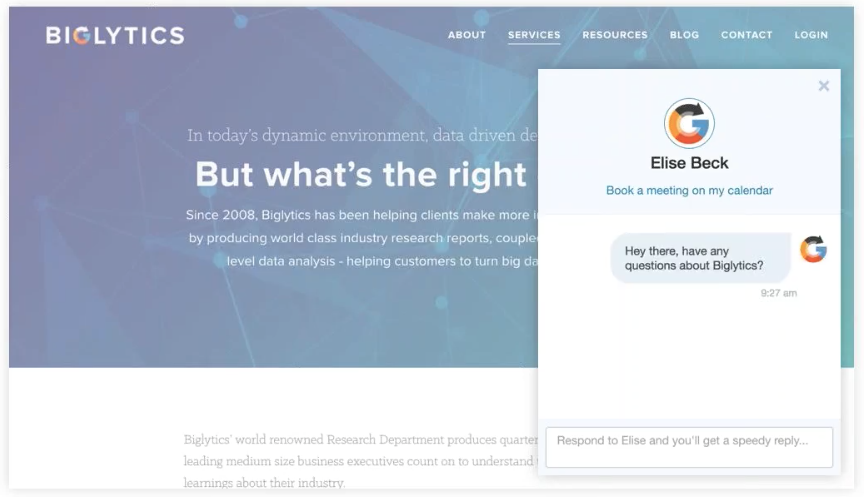 Facebook Ads
You've already heard of HubSpot Ads, and have been reaping the benefits of integrating LinkedIn Sponsored Updates and Google AdWords into your inbound campaigns. Now, it's time to drive leads with Facebook ads. This addition will work the exact same as previous networks—allowing you to create, measure and optimize Facebook ads without ever having to leave HubSpot.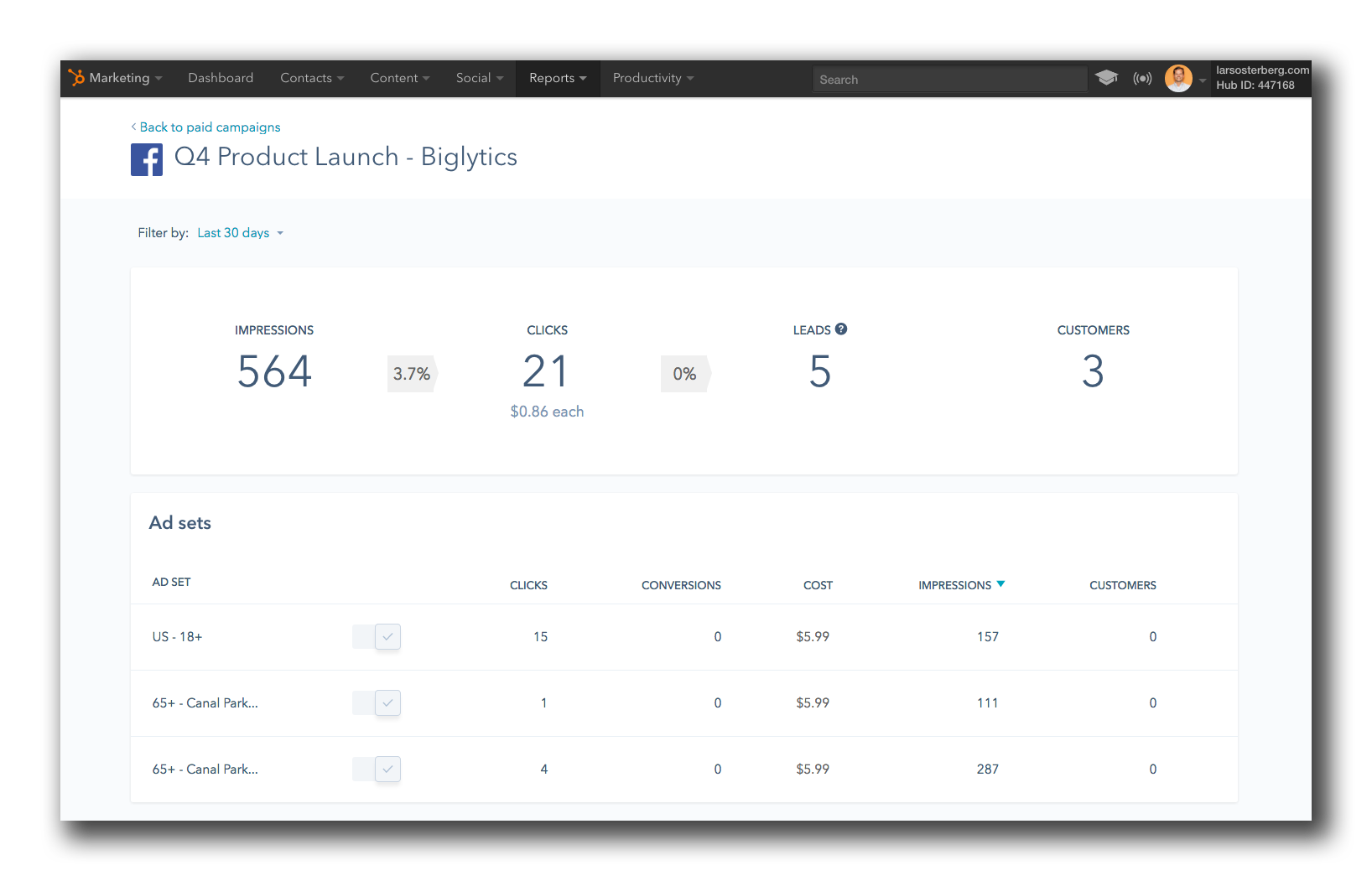 Projects
Projects is a powerful productivity tool that lives inside HubSpot and will revolutionize how in-house teams collaborate and learn. With pre-populated templates built by HubSpot experts, you're equipped with the resources to take on any task—regardless of whether you're a seasoned pro or it's your first time tackling an assignment. Projects allows you to effectively collaborate with your team, permitting input from various individuals and the ability to reach out directly for feedback with the @ mentions feature.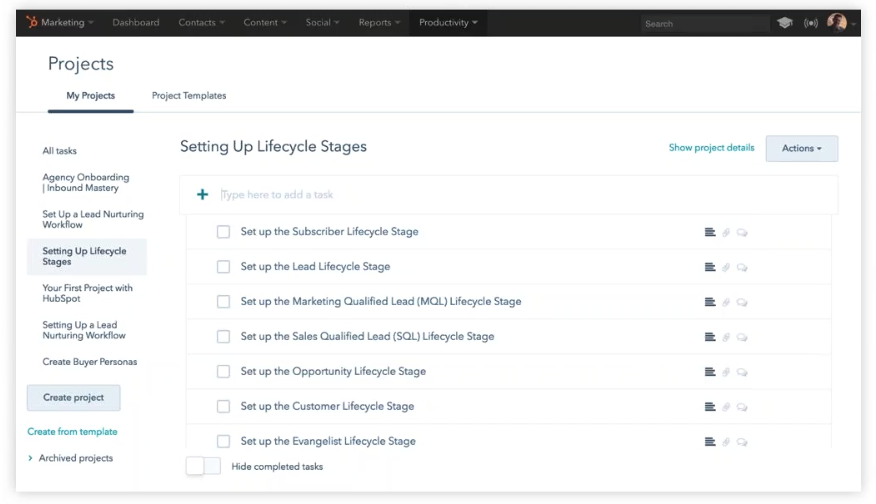 All-In-One Mobile App
The new unified mobile app will be a lightweight and visually appealing app that allows you to access everything you need from HubSpot while on the go. You're familiar with the Marketing app, which has been out for some time. You've used Sidekick that turned into the HubSpot Sales app, and perhaps more recently, you've have tried out the beta of the CRM app. All of these apps will be combined into one unified mobile app for ease of use—enabling you to take notes, make calls, and check key metrics from the palm of your hand.