HubSpot is on a mission to make linking your sales reps with your customers more streamlined and efficient than ever. The two new tools they introduced today during the Inbound 2016 keynote are simple, effective and designed to change the way your leads and teams interact. There are always great new products introduced at the annual conference in Boston, and Messages and Meetings are no exception.
Meetings: Revamped With Smart Functionality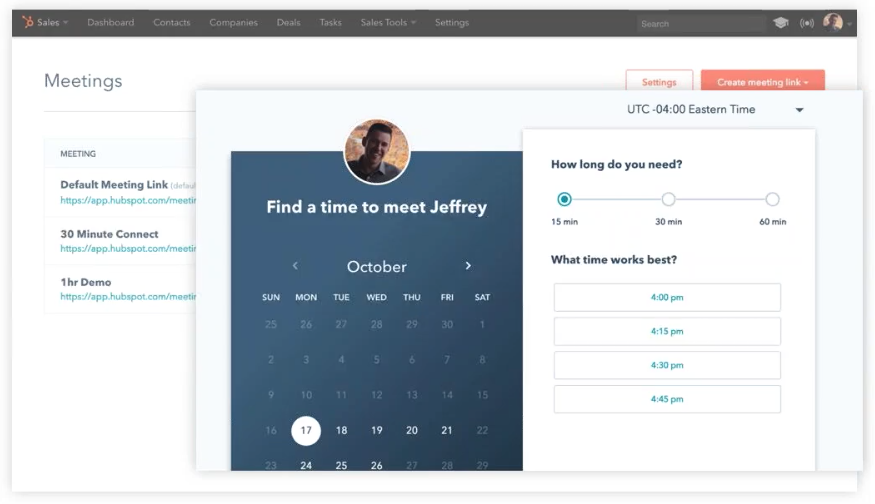 Your organization probably already has a process in place to determine whether a lead is Marketing Qualified (MQL) or Sales Qualified (SQL). Sidebar: If you don't, you need to get on that—and we'd be happy to help.
Once a lead has been qualified, you need to follow up to learn about their problems, and how you'll help solve them. When you're trying to figure out timing, how often does this happen?:
"When are you free?"
"My calendar is wide open!"
"How's Tuesday at 3?"
"Nope, that doesn't work. How's Wednesday?"
If you've ever thought "there has to be a better way", you'll be pleased to learn that HubSpot's Meetings tool and its powerful new features is it. HubSpot first introduced Meetings in 2015 to give sales reps a unique URL that leads right to their calendars. All reps have to do is share their calendars and your leads or customers can pick a day, duration and time from the available time slots.
One of the great original features of Meetings is that each rep's personal link can be included in their email signature as an always-on invitation to book in some time. This year, HubSpot has made Meetings significantly more robust, introducing the ability to embed a rep's calendar in your website on a contact or rep's individual page. And, if you're using Smart Content, you can customize the message for contacts further down the funnel by swapping out other TOF or MOF calls to action with the invitation to book in a meeting directly in a rep's calendar.
For this year's update, HubSpot also considered how to make Meetings work harder for larger teams. With Round Robin, team members are assigned as they are available when prospects book times, ensuring meetings are spread out across all reps. When you choose the Group calendar, your prospects can book a time with you and the required members of your team, with exciting implications for companies or organizations with colleagues working out of multiple offices. With Group, trying to coordinate availability between multiple calendars is a breeze, making it really simple to bring in technical teams or heavy hitters when you're ready to close a deal.
According to HubSpot, their team has been finding this to be a highly powerful tool that's not only cut down the time required to actually schedule meetings, but also on the time they need to spend prospecting.
Messages: Enabling Real-Time Communication With Site Visitors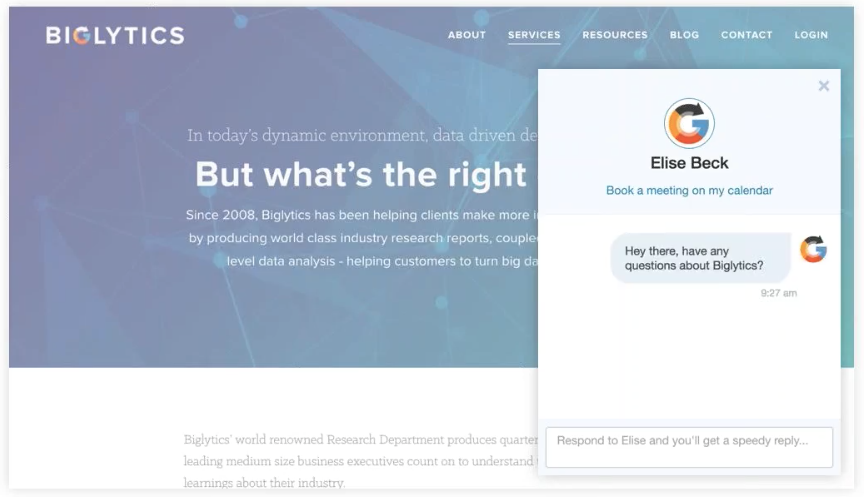 Does this scenario sound familiar? You're on a website, you have a simple question, and you'd love it you could bring up a live chat to get more information but one isn't available. If that rings true and you don't have a live chat function enabled, you're probably wondering what happens when someone is on your site and they're looking for a quick answer or need a bit of help from the experts. Until now, they likely had to submit a contact form, send an email, or call. Not anymore! HubSpot's new Messages tool is changing this by connecting sales reps directly to interested prospects on your website in real time.
Essentially a supercharged live chat tool, Messages makes it possible for reps to chat with your visitors about your offering while they're on your site, directly from the site. Messages gives your customers streamlined access to the sales reps who can answer their burning questions, without having to dig through the site or their emails for contact information. Chat history for existing contacts will be added to their records for easy reference, and leads who convert first in Messages will be created as net new contacts in the system. Plus, unlike some more traditional live chat tools that connect visitors with your team members who might not be best placed to answer certain questions or even contact centre employees, Messages connects site visitors right to your sales reps.
One ingenious feature of Messages is that (thanks to it being powered by HubSpot contacts) the face and name a visitor sees can be customized on a lead by lead or account by account basis depending on which rep is their main point of contact. This makes for a consistent experience for your customer. They'll be nurtured through the funnel—from emails, to Meetings, to Messages—by the same person, helping build rapport, and fundamentally making a rep's job easier.
Both Messages and Meetings are going to making your Inbound sales process slicker. Reps will be more efficient and more available to your customers with less back-and-forth, and your leads will have one main point of contact to reach out to as they travel through the funnel.
To start making it easier for your reps to nurture leads and support customers, click here to find out how to implement Meetings and Messages today.