A Recap of the Halifax Inbound Marketing Week Panel Discussion – How Inbound Marketing Can Help Grow the Nova Scotian Economy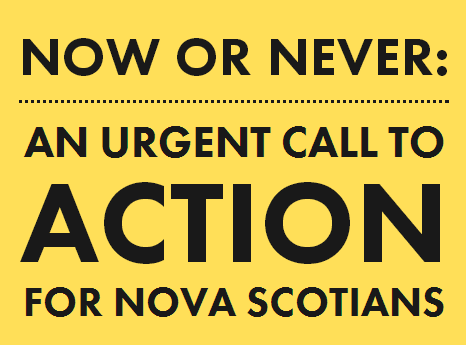 Last Thursday, March 5th 2015, we hosted an event in partnership with HubSpot here in Halifax as a part of Inbound Marketing Week. The event was one of more than 300 events simultaneously happening around the globe. The purpose of Inbound Marketing Week is to provide a place where local marketers can come together to share marketing strategies and learn from each other.
Rather than strictly focusing on what inbound marketing is and how it can drive business growth we chose to put a bit of a local spin on the Halifax event.
If you are from Nova Scotia you are probably familiar with the Now or Never Report (also now as the Ivany Report) produced by the oneNS Coalition. The report makes it very clear: if Nova Scotia businesses are to be truly successful at growing our economy, they need to focus on exporting.
We were thrilled to be joined by more than 50 of our region's brightest sales and marketing professionals for an open discussion about how we can use inbound marketing to increase our province's national and international exports.
As our guest panel speakers highlighted, with inbound marketing it's possible to market and sell well beyond our borders without requiring a physical presence outside of the region.
Halifax Inbound Marketing Week panelists included:
John Whyte – Head of Marketing, Nautel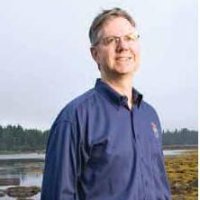 Nautel has emerged as one of the world's largest manufacturers of broadcast transmitters. With more than 14,000 transmitters deployed in over 177 countries since 1970, Nautel continues to lead the way in providing valuable new solutions for digital broadcasting and other applications.
Jon McGinley – CEO, Livelenz


LIVELENZ helps restaurants operate more efficiently, more effectively and more profitably. Their cloud-based platform provides real-time data and analysis for sales, inventory management, staff optimization and store level KPIs to the multi-unit owners and emerging franchises around the world.
Carman Pirie – Principal, Kula Partners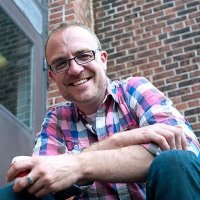 Kula Partners is an inbound marketing & web design agency headquartered in Halifax, Nova Scotia. The firm specializes in delivering results-driven inbound marketing strategies powered by HubSpot's market leading software platform. With customers both here in Halifax and from as far away as Silicon Valley, Kula Partners are serving enterprise clients from all across North America.
The host and facilitator for the event was Jeff White – Principal, Kula Partners.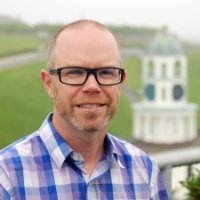 For those of you who missed the event, here are a few highlights from the panel discussion about inbound marketing for export development.
How has inbound marketing helped LiveLenz from an export development perspective?
Jon McGinley – If you want to sell from the east coast of Canada, there are loads of advantages to be here, but you really need to be focused on reaching export markets it you want to scale your business.
At Livelenz our market is truly America. There are more quick restaurants in the state of Ohio than there are in all of Canada.
With inbound marketing we put pieces of content out into the world, focus on things like search engine optimization and social media promotion and as a result people from all around the world are finding our content and coming to us. Inbound marketing makes it possible for us to find customers in Kansas city, but we never actually need to get on a plane to go to Kansas city.
Which types of content have you had the most success with?
Jon McGinley – Some of our best content pieces are related to challenges in the restaurant space that everyone deals with. Things like lowering your food costs, reduce theft and increasing revenues through inventory management.
With inbound you're not always focused on selling, you're focused on helping. We are always trying to create utility with our content.
Relatively speaking, compared to taking out an add or running a pay per click campaign, inbound marketing is so much more efficient and economical.
John, Nautel has had quite a bit of success building interactive tools as inbound offers. Can you tell us a bit about that?
John Whyte – Sure, just let me first just explain how I see inbound marketing fitting into our larger promotions strategy.
At Nautel we sell large physical products internationally. Our domestic market is the US, we don't really consider it to be Canada.
One of the things I am most concerned about is the fragmentation of the market. Within the US and Canada we have numerous communication vehicles and we tend to have a decent handle on promotion. But once we leave the US or Canada, our advertising rates double or triple. Languages become a major issue, promotion channels change and it becomes increasingly complex to reach our potential customers.
With all that said, when we look long term, inbound marketing is really the only scalable marketing strategy for us. We know we need to find ways to use inbound marketing and get customers to come to us. We are trying to build an audience of our own through inbound marketing. We want to build a huge international database of contacts and have as rich of a database as an industry magazine.
You are right, in addition to blog posts, whitepapers and newsletters we have been using interactive tools as inbound content offers. We were lucky enough to hit upon a tool that helps radio stations engineers figure out where to they can place their radio antenna for maximum coverage. Radio stations are always concerned about the placement of their antenna and how much geographic reach they will be able to achieve – more reach means more revenue potential. We offer this tool for free on our website in exchange for website visitors contact information.
The tool is essentially a free basic consultation, which radio station engineers love, and in return our sales team not only receives qualified leads but they also know a ton about them. They know who they are, we have their email address, where they want to put their radio antenna, what they are planning and so on.
Carman, how is inbound marketing changing the way professional services firms enter new markets, both nationally and internationally?
Carman Pirie – It used to be that if you wanted to expand your professional services agency to Toronto you needed to go open a fancy office in Toronto and hire some expensive local account folks who had an established network. At Kula we have no plans to open another office. Thanks to inbound marketing we can attract and service clients from anywhere around the world from right here in Halifax.
I really think inbound marketing presents a huge opportunity for professional services firms in terms of scaling their sales team and making them more efficient. Sales can now take advantage of the same scale that we've encountered with digital marketing since the web came into existence. The same disruption has happened in sales, as it did in marketing, it just took longer for us to realize it.
It's really around the scaling of sales folks. You can do an awful lot over the phone and with screen share technology. Frankly, old school sales reps who aren't willing to adapt to this new approach of selling are often one of the biggest barriers for professional services firms that are looking to adopt inbound methodology.
Jon, have you learned any lessons or encountered any challenges while adopting inbound marketing at LiveLenz?
Jon McGinley – Yes, one tip comes to mind actually. We always try to build things once and use them multiple times. For instance, if we are going to create an ebook maybe it becomes 10 blog posts and a companion infographic. If I am going to invest in the creation of a piece of content, I am always going to consider how much more I can get out of it and what the shelflife of that piece of content is. We are always try to avoid creating things that have a stale date or will need to be frequently updated.
In terms of major challenges, I'd say addressing multilingual markets is probably one of our biggest issues in terms of international expansion. We have a product that has a spanish version, because a lot of our users in the United States aren't primarily english speakers.
One of our considerations moving forward is how we address non english as a first language markets. The most important aspect of that is having a good understanding of who our audience is. My advice would be to make sure you know who is using your product and reading your material so you can put it in a format that is most understandable for them.
Carman Pirie – I think one of the things that LiveLenz does right is focusing on creating content that actually provides value. Frankly, that is one of the things that marketers often do wrong. We see it all the time, when marketers fail to provide real value content ends up being all about the company and it essentially just becomes a sell sheet. That kind of self-centred content doesn't provide any value for the reader.
There used to be this old saying in the ad business, you never give away what you sell. As an ad agency you sell professional services, so you should never give away your expertise. But inbound methodology would actually tell you exactly the opposite. Which would be, give it all away understanding that most people that try and consume it all will still need you anyways when it comes to figuring it all out.
Jon McGinley – There is a certain bit of reciprocity that goes along with that. By giving away good content and sharing what you know, it tends to come back. Not always, there are some people who will always make the final purchase based on lowest cost provider, but you probably don't want those type of people as customers anyway.
John Whyte – I'll give you a bit of an example related to the theme of reciprocity. Every Friday I get a newsletter from HubSpot. I pour over every article they published in the last week in detail. HubSpot is my go-to point of reference for the topic of content and inbound marketing. They are so rich with content and so good at evangelizing what inbound marketing is all about. Even though we don't use HubSpot I have a very warm spot for their company. They have just done such a good job with content creation.
John, have you run into any challenges while adopting inbound marketing for Nautel?
Yes, giant challenges….
And maybe it's because we have been more of a traditional sales organization selling physical products.
I have this presentation I give to members of our management team. It's just two slides and the first slide says something like , "Everything about marketing and the way people purchase has changed…".
The big thing is that customers may be more than 60% of the way through the sales cycle before they ever pick up the phone to get in contact with a vendor. Customers are doing so much research these days. Just think of yourself, you do all kinds of research before you go into the car dealership or the electronics store.
This change in purchasing behaviour is a real challenge for us with sales agents worldwide.
So much has changed, but in the meantime people still read magazines, people still go to tradeshows and people still buy based on personal relationships. We try and straddle the old world as we adapt to this new world of content marketing. We try and migrate more and more towards the new world but it's a massive challenge.
Our spend hasn't gone up, our team hasn't grown, but we try and take on this whole new world of content marketing. It's a real struggle for us as a team.
The last point I will make is the velocity that is required in this new world. It used to be that if we got a few press releases out a month it was good. Now, we are aiming to get content out weekly and even daily. You can see why going from monthly to weekly and now instantaneous timeframes is a real challenge for marketing teams of every size.
Jeff White – As each of our panel guest have alluded to, with inbound marketing when someone finally does decide to ask you for a meeting or pick up the phone and call you, they know so much more you than leads ever have before. They are so much more informed about you, about your competitors and the options that are in the market. With that said, I think the line between sales and marketing is blurring more so everyday.
Carman, how can organizations best link their sales and marketing teams to get the biggest benefit out of inbound marketing?
Carman Pirie – As you create stuff that's useful to prospects, a key piece of inbound programs is getting that content integrated with your sales process and into your CRM so it's quick and automated. A lot of these tools now offer ways to get content into a sales template so your marketing team can really direct prospect interaction.
Once your marketing team has created valuable content they should be repurposing and incorporating that content into all stages of the sales process. We are now quite often using our clients marketing content to create things like templated sales email messages, encouraging the use of marketing content in timely social interactions with prospects and using integrated sales and marketing technologies to hook it all together.
I would say that probing your sales team to learn about the common objections they encounter is one of the keys to creating the content that will be most useful. It's the people on the ground that are hearing sales objections everyday that will know exactly what the two or three things are that need to be answered in order move an opportunity to the next stage of the sales cycle.
As a marketer it's your job to figure out what these common objections are and answer them digitally so they are easily accessible, transferable and scalable. The goal is to answer as many of these questions as possible so that when a lead finally does engage the sales team or reach out with a specific question they are asking more in-depth, bottom of funnel questions.
John Whyte – Thanks to CRMs like Salesforce, there are means to connect sales and marketing. I think sales and marketing alignment really comes down to the organization and their management team. Marketing can do their work, but it's really important to get leads handed off to sales seamlessly so they have be actioned in a timely and strategic way.
As John Whyte pointed out, "It's sales' job to move one opportunity forward at a time, it marketing's job to move them all forward at once." Tweet this quote.
Are you sensitive to maintaining a balance of the types of content you are sharing?
Carman Pirie – Basically, if you are sharing third party content that is adding value for your audience that is generally a good thing, but you also need to be sharing content that you control so you can be systematically converting those visitors into leads.
We've seen businesses that rely too heavily on one tactic to drive their business that fall victim to a change in technology or an algorithm update. For instance, if you rely too heavily on Facebook advertising and Facebook changes how they display things in the news feed all of a sudden your reach can be reduced and your business suffers. Just be aware of this over-reliance on technology. It is really important to always be building your own web assets that you control. That is why we always stress the importance of building a conversion-focused website.
Jon McGinley – At LiveLenz we try and keep a healthy ratio of the types of content we share. On Twitter I'd say only 10-20% of what we share is about LiveLens and the rest is about industry news and useful content.
Does inbound marketing work for every type of business?
Jon McGinley – If you are a business that is focused on scale, inbound will work well for you. That is probably the most important distinction.
John Whyte – I grew up in a retail environment, a hardware store. I was driving in here this morning and I was thinking of this analogy. Doing business without inbound would be like running the hardware store with no lights on. There would be people in the store but we wouldn't be able to see them. I can't imagine running a retail business like that.
And also, if you aren't doing inbound marketing your competitors are.
Carman Pirie – Another thing to keep in mind is that any form of marketing always cost something, whether that's time or money. The good thing with inbound is that when you land on a subject that really resonates it tends to generate leads for quite some time.
At Kula we have a number of pieces of content that were created over a year ago that continue to bring in qualified leads every day. Our Guide to Creating a Comprehensive Inbound Marketing Plan is probably our best example of a piece of context that has had a huge lasting effect. That piece of content, which was launched over a year ago, dove hundreds of inbound leads in the initial weeks after it was launched and it continues to bring us qualified leads every week.
I used to sell TV advertising way back in the day. My clients would succeed as long as they continued to pay money to buy TV ads, but the minute they turned off the tap the business started to slow down. That is not the case with inbound. When you land on a piece of content that resonates you will get residual value for a long time. Over time, as you get better at choosing the right subjects to create content about your hit ratio will improve.
We'd love to hear your thoughts
At Kula Partners we are passionate about helping fellow Atlantic Canadian companies grow. If you haven't done do so already, grab yourself a free copy of our Guide to Creating a Comprehensive Inbound Marketing Strategy and please let us know if you have any questions. We are here to help.
Lastly, we would love to keep this discussion flowing in the comments section below. Please feel free to share your thoughts on how inbound marketing can help us, as Nova Scotians businesses, attract customers from a far and grow our region's economy. As the OneNS report says – it is now or never.