Results-driven marketing strategies enabled by market leading software tools.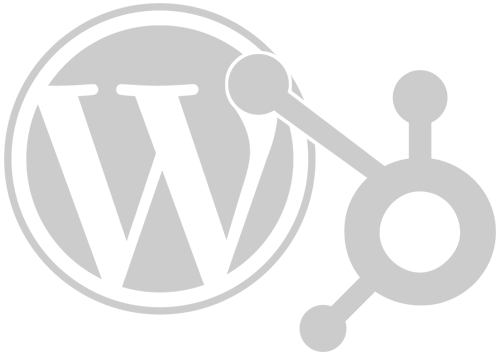 Today, marketing success isn't just about having the right strategy—you need to power your strategy with the right tools.
While we approach each engagement with a platform agnostic mindset, choosing the software platforms best suited to each situation, we almost always rely on a combination of WordPress and HubSpot as the foundation for our integrated marketing strategies. We have found that this software pairing gives us the utmost flexibility for design and development while meeting robust enterprise integration requirements.
This list of technologies represents the software tools that we use most frequently, but by no means is this an exhaustive list of our technical capabilities. Over the years we have found that no matter which combination of software tools we use, the same sales and marketing principles apply.
Our Content Management Systems
The majority of our websites use a combination of WordPress and HubSpot. This software pairing serves as the foundation for our integrated marketing strategies. WordPress, which powers 23% of the internet, is the mostly widely used content management system in the world. With more than 100 responsively designed WordPress sites in our portfolio, we are one of the most experienced website design and development agencies in the HubSpot partner network.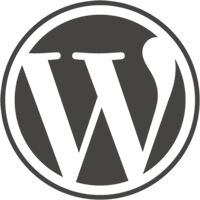 Aside from WordPress, we have also developed a number of websites using HubSpot's Content Management System. Developing on the COS allows us to deliver an extremely personalized and dynamic user experience. Based on the clients requirements, the website's level of complexity and the availability of business system integrations we almost always suggest developing with WordPress or HubSpot's COS.
Our Conversion Rate Optimization Tools
Conversion rate optimization is a structured and systematic approach to improving the performance of your website. We use a number of software tools and online testing services to gather insights about our clients website visitors and make data-driven decisions to increase conversions.

Visual Website Optimizer is the conversion rate optimization tool that we use most frequently. VWO allows us to better understand website visitors behaviour with click maps, run both A/B and multivariate tests and create intuitive reports that uncover trends in our data. In many cases VWO has helped us make significant improvements to our customers conversion rates, which in turn has delivered massive increases in leads and revenue.
In addition to VWO, these are a few of the tools we have been using for conversion rate optimization:
Our Inbound Marketing Tools
HubSpot is an inbound marketing software platform that helps companies attract visitors, convert leads, and close customers. Since 2007 HubSpot has grown to become a leader in the marketing software space and now has over 20,000 customers from more than 180 countries worldwide.

Since 2012 we have been working closely with HubSpot to elevate the practice of inbound marketing. Our Platinum Level HubSpot Partner status is a reflection of our knowledge of the HubSpot platform, outstanding customer satisfaction and proven track record of developing, implementing and optimizing our clients inbound marketing strategies.
While HubSpot is our go-to inbound marketing software platform we have a number of clients who are using other inbound marketing and marketing automation tools including:
Our Customer Relationship Management & Sales Acceleration Tools
Year after year, organizations continue to identify sales and marketing alignment as one of their biggest challenges. To help our clients overcome this hurdle we often introduce a suite of customer relationship management and sale acceleration software tools that bring a more data and process driven approach to new business development.
In talking with organizations from across North America we have found that many organizations are looking for a light weight, easy-to-use, reliable and mobile friendly CRM. There are a number of cloud-based CRMs available that meet these criteria, many of which can integrate with HubSpot. However, we find that HubSpot's free CRM coupled with HubSpot's sales acceleration applications is quite often the best solution to help organizations align their sales and marketing efforts while adopting inbound marketing.
For those organizations that require a more robust CRM with advanced capabilities and deep systems integration we typically suggest Salesforce. Salesforce is an enterprise level CRM and is used by tens of thousands of customers around the world. Despite having their own CRM offering available, HubSpot themselves use Salesforce for many aspects of their sales management.
Our eCommerce Technologies
We have built a number of eCommerce sites using WooCommerce. This is one of the most robust, scalable and highly customizable eCommerce platforms on the market today. When our clients business model supports it, we integrate WooCommerce with HubSpot to capture detailed customer intelligence and to enable advanced shopping cart abandonment nurturing tactics. For projects that require a relatively light weight eCommerce solution we commonly use Shopify or Stripe depending on the project requirements.
Our Project Management & Collaboration Tools
We use a suite of project management and collaboration tools to deliver our client work in the most transparent, collaborative and efficient way possible. Jira, and agile planning and collaboration tool, is the core product that powers our Agile Development and Agile Marketing process. We also use Basecamp and Google Drive for delivering content for review and collaboration amongst teams.