We're a HubSpot Platinum Certified Agency Partner

As a HubSpot Platinum Partner, Kula is part of an elite group. Being a Platinum Partner means we exhibit exemplary knowledge of Inbound Marketing Methodology and the HubSpot software system on a consistent basis. More importantly, it confirms our clients are beyond happy with our work, and are satisfied with the success of the results we provide them.
We're a Google Partner
The team at Kula has been acknowledged as a Certified Google Partner. We earned this certification because of our deep knowledge of Google products including Analytics and successful ongoing management of Google AdWords profiles. By following Google best practices, our clients can trust us to improve their prospects and ability to attract new customers and leads. In addition, individual members of our team are Google AdWords and Google Analytics certified.
We're a Certified Visual Website Optimizer Partner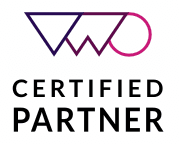 Kula has been certified as a Visual Website Optimizer (VWO) Partner based on our ability to use Conversion Rate Optimization techniques to drive results. Being a certified VWO partner means we can help our clients gather insight and data into how people experience their websites. Through methods such as split testing, Kula combines click data with actual user experiences to increase leads and convert them into customers for our clients.
Our Team Offers all the In-House Skills You Need
A well rounded team is crucial to the success of any project. Our talented team is comprised of designers, developers, writers, and marketing strategists, all working together in a cross-functional hive. Together, we offer strategic tools you'll be hard pressed to find in any one place. With Kula, you'll have access to the diverse skill sets needed to help your organization meet any unique goal.
We Are Platform Integration Specialists
Our developers are renowned for their ability to integrate complex platforms with your new or redesigned website. Whether you're using Salesforce, Magento, Shopify, or another platform entirely, we can help you create custom integrations between various business tools.
We've Worked With Clients Across North America
From Silicon Valley to the East Coast of Canada, our diverse roster of clients are located across North America. This means regardless of timezone, line of work, or market you're expanding into, we can provide the outlook your business needs to succeed.
We Stand By Our Work
Kula Partners doesn't deliver a product and then disappear. Instead, we continue to work with you to fine tune your website through additional content creation, A/B testing, heat mapping, and more. The end result is a website that keeps the user experiences front of mind and is built to convert.
We could go on and on about why we believe our clients choose Kula, but we think it would be a much better use of your time to let our clients speak for themselves.
They don't take the word partners lightly—they personify it. Here in the Silicon Valley— and at NeuroSky, we have high expectations. Our business is very demanding and we are extremely busy—so we rely on the right strategic partners to help us optimize and grow our business. Kula's expertise in inbound marketing, creating sales ready websites, and aligning marketing and sales teams, has continued to provide a positive uptick in our business growth.
Andrea Shukis
Director, Global Marketing
NeuroSky
An international leader in biometrics for mobile and wearable technology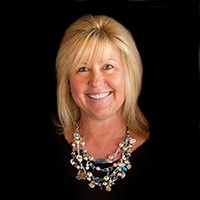 Kula Partners have put WeVideo at the forefront of digital marketing. They are a trusted partner and have been instrumental in driving marketing automation using Hubspot and using user segmentation data, helped launch content marketing campaigns to drive user acquisition. In addition they have continuously help with conversion rate optimization using advanced analytics. Since we engaged Kula we have tripled our revenues.
Eric Lagier
VP Growth
WeVideo
The world's leading platform for online, collaborative video creation.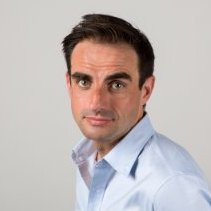 Kula became our trusted guide to Inbound Marketing and built a strategic roadmap that included site development, content generation, publishing and sharing, database building, and conversion. Throughout the process, Kula's knack for analytics and common sense communication helped us navigate a complex array of decisions that helped grow our business. Above all the Kula team was easy to work with, smart, and just plain talented. Plus they make superb coffee.
Geoff Wills
Director of Marketing
Nature's Way Canada
Producer of Canada's most popular liquid omega-3 supplement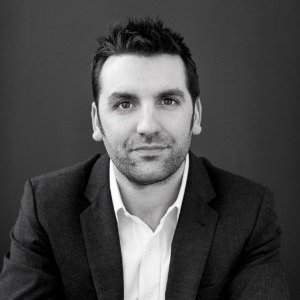 What a pleasure it has been to work with Kula Partners to redesign and implement our new website. They are professional, extremely knowledgeable, and fun to work with. They made what seemed like a daunting task, simple. And, their design work hit our brand requirements and personality on the head the first time – a testament to their ability to listen to and understand their client.
Suzanne Franks
Director Marketing & Sales Enablement
LanguageLine Solutions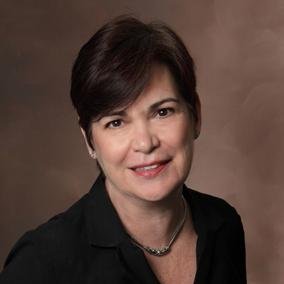 Bishop's Cellar has been working with Kula for the better part of the last decade to integrate all aspects of our digital, social and e-commerce platforms. Working with a shared vision – our teams have built a conversion focused Hubspot/Magento website with an intuitive, easy to manage back-end that gives our team the ability to update content and new product information with ease.

Online shopping for wine in Nova Scotia is a relatively foreign concept. Through persona driven campaigns like Wine Wednesday & streamlined landing pages – we have been able to provide consumers a simplified, easy to navigate shopping experience that allowed many of our customers to make their FIRST online wine purchase.

Other creative digital tools like our "Which #NSWine are you" quiz have been extremely valuable in driving persona self identification, as well as gain a much clearer picture of our customer and their online behaviour.
Matt Rogers
General Manager
Bishop's Cellar
Nova Scotia's leading private wine store, has over 800 wines for every wine lovers budget. Located on the scenic Halifax waterfront.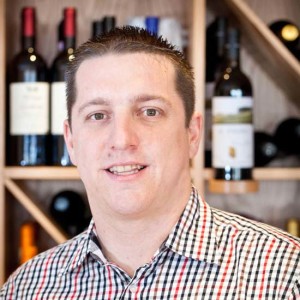 Kula, in partnership with Hubspot, have completely changed the way we do business – formulating specific, successful inbound marketing strategies with compelling top of funnel offers. They've definitely brought more value to our website and are leading us into the future of marketing with their inbound methodologies.
Dustin Ellsworth
Digital Marketing Manager
TigerTel
An award winning North American provider of professional call center services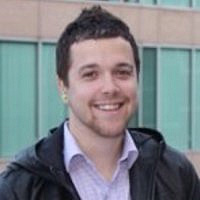 We interviewed over 20 firms around North America searching for a partner that understood the whole acquisition to sale cycle, from scattering the corn to shooting the ducks. Both through e-commerce but also at our store level. Patience, thought, planning and execution is what you will get. These guys deliver.
Winnipeg's leading retailer and installer of high end pools and spas
The new site is so great, I love it, and we've been getting tons of awesome feedback. It was a massive project and Kula pulled it off while remaining fun and easy to work with!
Mike Targett
Digital Strategist
Cape Breton University
A Canadian post-secondary institution located in Sydney, Nova Scotia.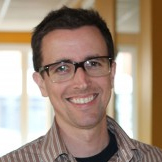 Launching Bessy Inc. was a labour of love from the start, and working with Kula to bring my personal brand, website & business to life was a delight. As a seasoned digital marketer I had high expectations and the team did not disappoint. Adopting an inbound approach to my sales & marketing strategy was easy with the guidance of the team. In one month of going live I surpassed my target for qualified leads. Needless to say, I'm thrilled.
Conversion-focused, data-driven and a genuine desire to see their clients succeed is how I would describe Kula.
Bessy Nikolaou
Founder
Bessy Inc.
Through data-driven digital strategies, management of PPC and paid social campaigns, or extracting insight from data and analytics, Bessy helps clients grow their businesses and surpass the competition in the world of digital advertising.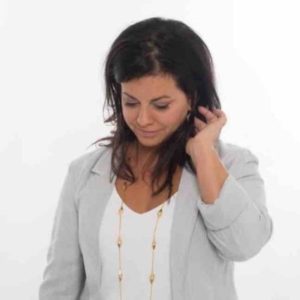 When we originally chose to work with Kula Partners on the redesign of the Tirecraft website, it was primarily due to their responsive web design and integration chops. However, in the past three years, Kula has continued to iterate, test and refine our website design, its structure and content in a way that has helped us not only increase the traffic to the site, but has also driven substantial lead growth for our network of coast to coast dealers. Kula has been an excellent strategic partner for Tirecraft.
Sean Williams
Vice President, Strategic Marketing
Tirecraft Canada
Tirecraft is a national network of tire dealers and automotive service providers.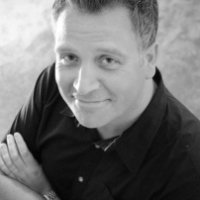 Adding Kula Partners to our team at the same time we began HubSpot was crucial to our Inbound Marketing success. Kula Partners clearly enjoys solving unique technical needs and they do it with creativity and kindness.
Meredith Bozek
Art Director
LOGOI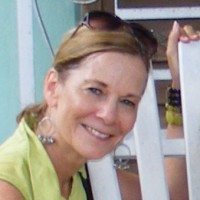 I highly recommend Kula for their HubSpot and design expertise. Do not hesitate – they are great to deal with and great value.
Sarah Stoodley
Digital Channel Manager
Johnson
A leading national provider of auto, group, home and travel insurance in Canada
Dependable Partner and Creative Genius

What a pleasure it has been to work with Kula Partners to redesign and implement our new website. They are professional, extremely knowledgeable, and fun to work with. They made what seemed like a daunting task, simple. And, their design work hit our brand requirements and personality on the head the first time – a testament to their ability to listen to and understand their client. We continue to depend on them to support our site, difficult forms, and integration issues. They are fast, thorough, and a true partner always ensuring our needs are completely and satisfactorily met. We highly recommend them!
Patti Geye
Sr. Marketing Manager
LanguageLine Solutions
The global leader in innovative language translation services, interpreting, localization, and training.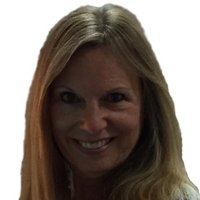 Fantastic–they know their stuff!

If you want an online presence, then this is your team. I have been with them for 4 years, and their results and impact on my business has been positive.
Roy Lounsbury
Owner
Agent for Medavie Blue Cross
Medavie Blue Cross offers coverage that goes beyond their competitors, and Roy offers exceptional customer service.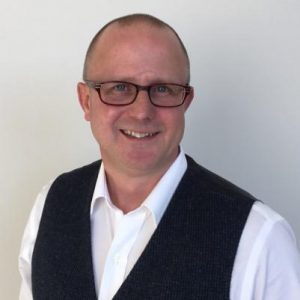 Great overall experience

Everyone at Kula is engaged and excited about what they do, and it comes through in the work they do. They are quick to respond to questions and made the new website build a breeze.
CJ Porteous
Marketing Manager
Office Interiors
Providing Atlantic Canada with modern office furniture and equipment.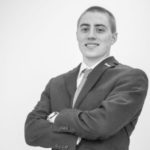 Kula 'gets' our vision & help us bring it to life

We've been lucky to have a long and friendly relationship with this company. From the early days to now, they help bring our big dreams to life. Together, we're working to provide better sales and marketing, while utilizing Inbound approaches to provide agile, enhanced customer service. The knowledge, resources and skillful creativity that Kula Partners brings to the table is helping us grow our e-commerce in a way that is data-driven and effective. Our company is incredibly customer service focused. This means our expectations are very high when we are the customer! Kula does not disappoint. Day-to-day, the Kula staff are engaged, thoughtful and organized. Problems are tackled with persistence and we always feel like we are a part of the creative process.
Jenny Gammon
Brand, Communications & Event Manager
Bishop's Cellar
Providing world class wines to Nova Scotians since 2003.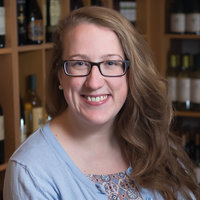 A step up

Kula is focused on the very things I have little patience for iteration, data, analytics. That's why I chose them. Their strategy and methodology have led me away from 'let's just add this…' and into 'how does this fit into our strategic goals.'
Bob Phibbs
Owner
The Retail Doctor
Transforming businesses big and small into thriving retail operations by giving them the tools to succeed in a challenging brick-and-mortar retail market.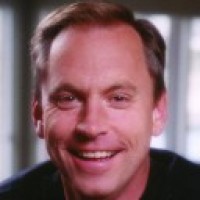 Kula has helped us to transform how we, as a post secondary institution in Canada, engage and speak with our prospective students and their influencers! Through thorough strategy sessions, we are able to proactively plan and execute the required steps to grow within the world of inbound. Kula is a pleasure to work and collaborate with.
Kathleen Yurchesyn
Marketing Manager
Cape Breton University
CBU offers undergraduate and graduate university degree programs in arts, sciences, health, business, and education in Nova Scotia.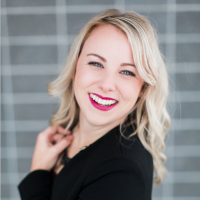 On the ball and responsive, with personality!

Kula has been wonderful to work with. Their entire team is on the ball and focused on customer success. Not only have they taught us about inbound marketing, they have inspired us to grow and explore. Kula has been responsive to our questions and have worked with other parties on our behalf to provide unique solutions to our specialized issues. Would not hesitate to refer Kula Partners to a friend or colleague looking for a HubSpot partner.
Amanda MacLeod
Communications and Promotions
Emmerson Packaging
Flexible packaging solutions, custom flexographic printing and more, serving North America.