Acceleration Points™ – The Key To Increasing Conversions and Amplifying Results
The three Acceleration Points of Conversion Optimized Inbound Marketing are the genesis of high performance inbound marketing. These Acceleration Points are where the disciplines of web design and development, inbound marketing, and conversion rate optimization collide to create new strategies that deliver more.
We all know that there are a lot of moving parts to inbound marketing, with any successful strategy combining elements of content / social media / digital marketing with demand generation, lead nurturing, analysis and more. But while there are many moving parts, the fact is every high performing inbound marketing strategy gets to that level by having key elements in the mix that dramatically outperform. This might be a top-of-funnel offer that converts at 2x-4x normal, a workflow that consistently delivers the best quality leads, or a piece of content that drives a disproportionate amount of organic search traffic. While these key elements are different for every brand, in our experience, they are found at the Acceleration Points—and they make the difference between average inbound marketing results and the truly exceptional.
Kula Partners have put WeVideo at the forefront of digital marketing. They are a trusted partner and have been instrumental in driving marketing automation using Hubspot and using user segmentation data, helped launch content marketing campaigns to drive user acquisition. In addition they have continuously help with conversion rate optimization using advanced analytics. Since we engaged Kula we have tripled our revenues.
Eric Lagier
VP Growth
WeVideo
The world's leading platform for online, collaborative video creation.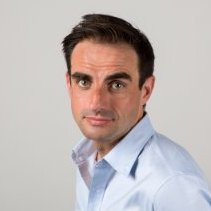 Inbound: Integrated & Interactive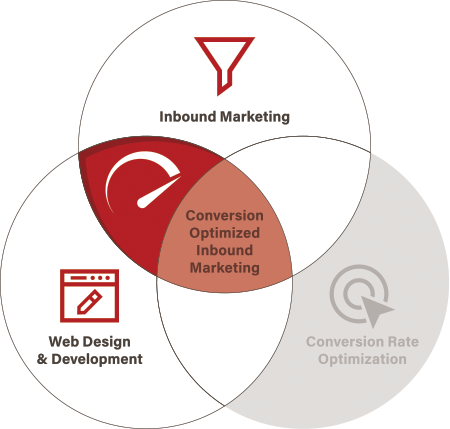 This Acceleration Point brings together the disciplines of inbound marketing and web design and development to unlock the potential of your inbound strategy. On a larger scale, making inbound integrated and interactive means embedding inbound more deeply across the enterprise, integrating with existing business systems and processes. At a more tactical level, it refers to creating inbound marketing executions that provide a more "web native" interactive experience.
For example, while many digital marketers stick exclusively to "traditional" ebooks and whitepapers, interactive content offers—online tools such as payment calculators, interactive product selectors and solutions finders—are an excellent Acceleration Point strategy that consistently outperforms. These more digitally-native conversion assets typically convert at more than twice the rate of standard funnel offers, while simultaneously showing a propensity to deliver more sales-ready leads.
Going several steps further, advanced inbound ecommerce deployments that tie complex back office systems (e.g. inventory management, retail POS, etc.) with e-commerce tools and the HubSpot platform illustrate what's possible when this Acceleration Point is realized on a larger scale.
Full Funnel Inbound Conversion Optimization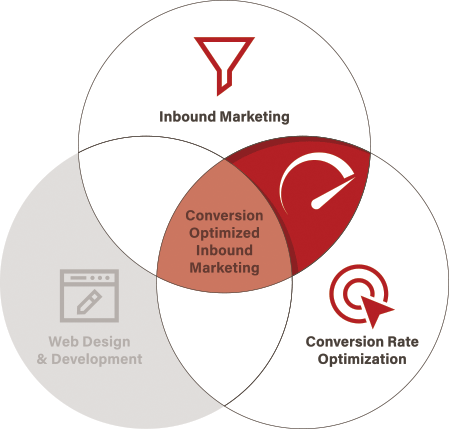 This Acceleration Point marries inbound marketing with the science of conversion rate optimization to improve every step of your marketing funnel. In broad terms, this means using data from real users to optimize each of your inbound marketing tactics. Specifically, this means using CRO tools such as heatmaps, clickmaps, and visitor session recordings to collect data about how people move through your funnel and optimizing to achieve results.
Once this data has been collected, A/B tests or multivariate testing is performed through software such as Visual Website Optimizer (VWO) to determine how best to optimize that landing page, CTA, form, or site element. By repeating this testing and iteration process throughout your entire funnel, you will soon begin to see results–increased lead generation and greater revenue.
We interviewed over 20 firms around North America searching for a partner that understood the whole acquisition to sale cycle, from scattering the corn to shooting the ducks. Both through e-commerce but also at our store level. Patience, thought, planning and execution is what you will get. These guys deliver.
Winnipeg's leading retailer and installer of high end pools and spas