B2B Ecommerce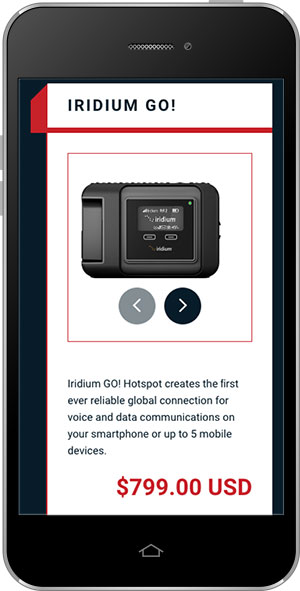 Consumer habits have changed in recent years, and B2B buyers' expectations have changed along with them. Online commerce has become the preferred choice for an entire generation of consumers–a generation now in control of more and more B2B purchase decisions. As a result, manufacturers who want to incorporate ecommerce into their B2B sales processes need to meet the ease-of-use expectations set by consumer-focused ecommerce giants like Amazon.
But simply adding an online store to your website isn't enough. As a B2B manufacturer, you have existing processes and relationships that must be considered. You need to connect customers with your existing dealers and distributors. You need an ecommerce system that can be integrated with your ERP, PIM, and CRM software. And you need a marketing partner who can work with you to build a website that doesn't just allow you to also sell online, but empowers your sales team to do more.
Kula Partners has the ecommerce expertise that your organization needs to succeed. Our web design strategy is based on the most up-to-date user experience design trends and accessibility standards, and we have extensive experience working with the web's most popular ecommerce platforms. But we don't just blindly follow "best practices" to the letter–we'll work closely with you to ensure that the site we're building will provide a friction-free buying experience for your customers.
To be truly effective, an online store can't just stand on its own. Your sales platform needs to be integrated with a large number of website plugins and marketing and sales software so that you have the data to make good decisions; this makes your website central to your entire marketing strategy.
The heartbeat of a modern, integrated marketing and sales organization
Today's high-performance manufacturing websites are at the center of an ever-expanding, integrated marketing and sales tech stack. From extensive CRM and ERP integrations to sales enablement tools, marketing automation platforms, and more, our digital transformations get marketing and sales on the same page, leveraging the same data, and delivering greater lead intelligence and marketing insight at every funnel stage.
If you're like most manufacturers, your company is probably managing a sprawling mix of technology designed to track revenue, monitor sales processes, track customer data, and any number of other marketing functions. By integrating your website with your marketing and sales tech stack, you can create a central hub that makes data collection more efficient and makes it easier to put that data to good use.
Your website should be the center of your company's marketing and sales universe. The digital transformation of marketing and sales depends on having a website that has a useful role to play at every stage of the customer acquisition process. That means making use of all the tools and technology you already have in place, and often adding more.
Kula Partners has the technical know-how to evaluate your current website, marketing platforms, and other integrations. We'll diagnose missed opportunities and make recommendations for improving integrations across the diversity of the marketing tech stack. Analytics, CRM tools, marketing automation platforms, content management systems, and more will all be working together to drive marketing intelligence to your sales teams. We'll also lay the digital infrastructure that will enable you to more effectively target specific accounts and market your business directly to the people who are most involved in the buying process.
Proven Performance
Over the last fifteen years, Kula Partners has designed, developed, and deployed over 200 conversion-focused web platforms using proven core technology. Our data-focused philosophy and iterative approach to web design mean that we are constantly working to improve the websites we build–to make sites more usable for our clients' customers, to convert visitors and collect leads at a higher rate, and increase the number of sales finalized through the site. Our clients are happy with the results.