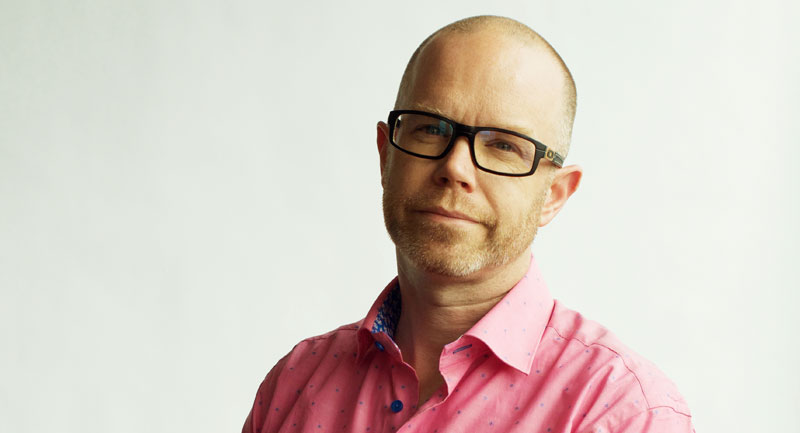 Today, my oldest daughter turns 12. She, like her younger brother and sister, is an amazing, smart, talented and thoughtful person. But, she's not the crazy thing I started a dozen years ago. Yes, her birth was the catalyst for what came next. If you want to read the story about how I founded the company that eventually became Kula Partners, I blogged about that five years into the process. Basically, a week after my daughter was born, I was laid off. I decided then and there that I didn't want to put my future in anyone else's hands ever again, so I started a web design 'agency' (originally just me in the spare bedroom of the tiny house my wife and I shared with our black lab and a newborn). In the intervening years, we've moved several times, first out of my spare room and into a shared office space and since then into a beautiful space in downtown Halifax. Brightwhite Design became Kula Partners in late 2009 when Carman and I joined forces to create something bigger and better than what either of us could do on our own. Three years ago, we became a HubSpot Partner and have since grown to become the only Platinum partner agency in Canada. Our team has grown to 18 exceptionally talented designers, developers, strategists, marketers, writers and more.
While these milestones have been pretty incredible to experience first hand, I've also learned a great deal along the way, and I want to share some of those thoughts as I reflect on an amazing 12 years.
Be open and prepared to change
In startup parlance, I think they call this a 'pivot', but I hate buzzwords. While you should always have a plan for where you want to take your business, you'd be insane not to keep an eye open for new possibilities that you may not have considered. You need to recognize these opportunities when they appear, and be willing to make the hard choices to embrace the possibilities they present. It may mean retooling your entire business to become an inbound agency instead of relying so much on project-based work. It could be that implementing an entirely new project management methodology will help improve your efficiency. It may mean recognizing when it's time to go from being a freelancer to hiring your first employee or taking on a partner. Evaluate these opportunities and take chances. You didn't get into business to play it safe.
You probably don't export enough
If, like us, you live in a relatively small part of your country, there's a good chance that there are significantly more opportunities beyond your borders than there are inside them. If you're in Canada this is doubly true. For the foreseeable future, the Canadian dollar is going to suck against the US greenback. Selling to American companies is a great way of diversifying your client portfolio, and at the present time you'll make 30-40 points on every dollar you make. At Kula, 80% of our clients are from outside of our region, and half are US-based. Halifax is a lovely place to live, but it's not a market. Smart companies have figured this out.
Focus, focus, focus
The more we specialize as agencies, the better our chances of winning the clients we want. Generalist marketing firms are a dime a dozen. There are a ton of ways to further focus your offering. You can choose a vertical to sell into, you can specialize in a particular technology or methodology, or you can combine these specialities. At present, we're known as the HubSpot partner who can build anything on the web. We used to think that specializing in responsive web design was enough to set us apart, but as soon as other agencies started to catch on to the importance of mobile, it wasn't enough. Start to focus your offering now, and don't stop tightening that focus until you run out of people to sell it to. Chances are, you'll be able to charge more and you'll get better and better as you go.
Take care of yourself
You're useless to your team, your clients and your family if you're run down and sick all of the time. Being an entrepreneur is hard, and it takes a toll on your physical and mental health. You can't work 80 hours a week in perpetuity without burning yourself out. It's pretty easy to spend every night writing a proposal over a bottle of wine, but sooner or later your health is going to suffer. I've always been a cyclist but I allowed myself to lose touch with that side of my life for a while early on in this gig. A few years ago, my wife and I decided that enough was enough—we now get up together four mornings a week at 5am to workout and then ensure we spend time outside on the weekends. It's made a huge difference in my overall health (I dropped 60 pounds in the first six months and have kept it off since then) and I feel sharper and happier.
Take care of your team
Just like you can't perform your best if you're working 80+ hours a week; you won't get the best from your team if you expect them to do the same. Make sure your staff has an opportunity for a good work/life balance too. They will be powering your growth, after all. Your team also deserves to be treated with respect by everyone they encounter and if a client is making someone's life miserable, you owe it to your team to fire that client if they don't change their behaviour. Your agency's integrity is worth more than a bad client.
There's so much more I could talk about, as every single day is an amazing chance to learn something new, to grow and adapt. But, I've got real work to do now. The past 12 years have been incredible, and we're on a path to make the 13th our best yet. I couldn't have done it without the support of my family, our amazing clients, my business partner Carman and the incredible team that helps us build Kula every day.
Thank you all.