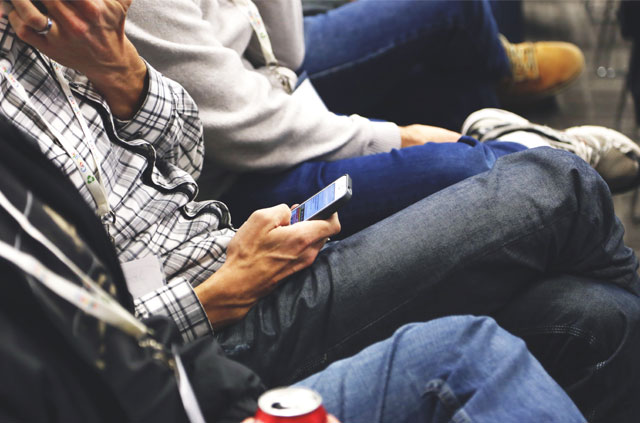 The 5th annual Unilog customer conference is happening in New Orleans from April 9-12. As one of the biggest ecommerce events for distributors, manufacturers, and retailers focused on digital transformation, EVOLVE 2019 will be a surefire mix of great networking, industry education, and top tier panel discussions.
With 35 presentations, talks, and panels over the three day event, there will be no shortage of competition for your attention. If you want to get the most out of the conference, we've reviewed the program and have selected our list of the top 5 sessions we're excited about at EVOLVE 2019.
1. Case Study: How Turtle & Hughes Executed a Digital Transformation Strategy
When: 10:00 AM-10:45 AM, April 10
Ajay Kamble, CIO of Turtle & Hughes, recently led his company on a strategic initiative to create a better customer experience by digitizing their business. Ajay will run through his journey of taking an industry-leading electrical and industrial distributor through the process of launching a new ecommerce website, installing automation tools, and deploying analytical solutions.
2. Social Media: Tips to Build an Effective Social Media Strategy
When: 1:00 PM-2:00 PM, April 10
People often assume that B2B companies can't benefit from social media the same way consumer-focused companies can, but that's a myth. Learn how to build an effective social media strategy for your organization from Caroline Ernst, VP eCommerce Solutions at Affiliated Distributors.
3. Manufacturing Better Relationships
When: 2:15 PM-3:15 PM, April 10
In a talk exploring the four key building blocks for successful manufacturer/distributor marketing relationships, Kula Partners' own Carman Pirie will show what it means to truly own local search in 2020, uncover new tools for enhancing sales funnel accountability, and discuss new approaches for forging better marketing partnerships with manufacturers.
4. Keynote: The Impact of Emerging Technologies on the Supply Chain
When: 8:00 AM-9:00 AM, April 11
Jack Shaw, noted technology futurist and blockchain expert, will be delivering the Day 2 keynote on the topics of technologies that will transform distributor business models in the future. You'll walk away with a much better understanding of blockchain and other emerging technologies—and with new ideas as to how you can better adapt to the wave of digital disruption coming your way.
5. Ecommerce: It's Not (Only) About Technology
When: 1:00 PM-2:00 PM, April 11
Great distributor ecommerce requires coordination across many companies, teams, and consultants. ETNA Supply's Ecommerce Director, Ben Lichtenwalner, is leading this session to explain servant-leadership principles and providing tools to foster great teamwork in your company.