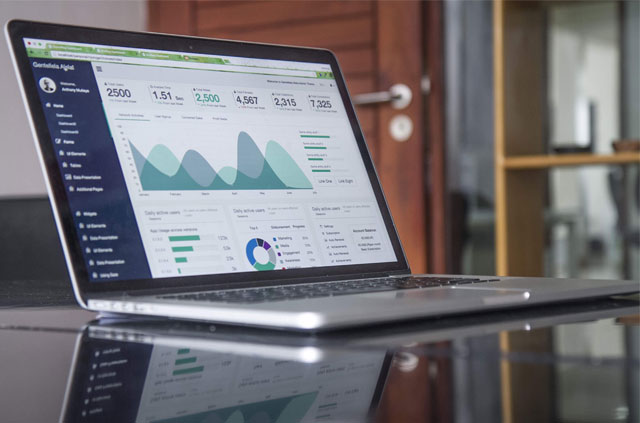 It's a fact: if you own a private healthcare practice, your website is the foundation of your online marketing. But if you want to succeed online, a website isn't enough on its own.
When people are evaluating their options for any kind of treatment—whether it's chiropractic, orthodontics, LASIK, physiotherapy, or beyond—they do a lot of research. You need to have a website that shows that you're professional and trustworthy before they'll put themselves or their loved ones in your hands. If you don't have a website that does that, they'll go with one of your competitors who does.
But there are two main reasons that you need to think beyond your website. First, potential patients don't just want to hear from you that you're professional (after all, that should be a given)—they want independent verification. That means you need to have a presence elsewhere online where they can check you out.
The second reason is that to get more patients into your practice, they need to know you exist. If all you've done to market your practice online is build a website, it's unlikely you'll attract many new patients.
Understanding the SERP
The search engine results page (SERP) is the primary way potential patients are going to find you. That means that if you want to get more patients into your practice, you need to make sure that you have a strong presence for your practice on Google. When people in your area are searching for the treatments you specialize in, you want the name of your practice to be the first thing they see.
Being number one in the search results is great, if you can get it, but getting your website to the top of the SERP organically is easier said than done. In fact, for many newer practices, organic results represent the most difficult path to the first page. It takes a lot of time and effort to build up a website's authority to the point that Google will recommend it, and if you're just starting now, then it's likely that you have local competition that has a years-long head start on you.
Fortunately, organic search results aren't the only aspect of SERPs. For most searches, the results page will display organic results, but also ads, the knowledge panel, and sometimes other things like featured snippets, image results, or (most importantly for businesses competing primarily in a "local" market) the local results 3-pack and map pins. As difficult as it can be to get to the top of the search results for competitive keywords, these other features offer plenty of opportunity to put your practice in front of the eyes of potential patients.
Why is PPC so important for medical practices?
For any competitive search term, it's likely that the first thing you see at the top of the results page won't be an organic result. Instead, you'll see between one and four ads, sitting at the top of the page, before any of the organic search results. Advertising on Google is a very powerful opportunity that any healthcare practice interested in online marketing should be taking advantage of.
What is PPC?
PPC stands for pay-per-click advertising. Google's advertising service, called AdWords, primarily functions as a PPC advertising service. PPC is distinguished from traditional advertising because instead of paying a lump sum upfront for an advertising campaign, you pay for every time someone clicks on one of your ads. This means that you only pay when your ads actually succeed at what you want them to do–bringing people to your website.
The power of PPC targeting
The real power of AdWords comes from how it allows you to target specific search terms to display your ads. Imagine you're an orthodontist. Now imagine that every time someone in your city types "how much do braces cost" into Google, the first thing they saw was a link to your website.
AdWords allows you to select the search terms you want to target with your ads. This gives you the ability to create highly effective, highly targeted ad campaigns. Your ads will only be shown to people who are expressing interest in what you're selling, and you only pay when your ad actually works. This makes PPC one of the most cost effective forms of marketing for healthcare practices.
Effective PPC for Medical Practices
AdWords is a very versatile and powerful platform, but it's surprisingly simple to create winning ad campaigns that will get more patients into your practice.
Start with keyword research.
AdWords has a built in tool called Keyword Planner which will help you figure out which words you want to target. You can enter a series of keywords into Keyword Planner, and it will give you the average number of times that word or phrase is searched for each month, as well as the level of competition for that word and the average amount you would need to pay when someone clicked on your ad.

Your goal here is to find search terms that are relevant to your business that are searched for frequently, and ideally don't have a lot of competition. If you're having trouble coming up with good keywords, Keyword Planner can also help you brainstorm more keywords by providing you with common search terms that are related to the ones you're using.
Create your ad groups and ads.
Once you have your list of keywords you'd like to target, group related keywords together. For example, if you're an orthodontist, you could have one ad group for search terms about braces, another about braces cost, and another about orthodontists.
Once you have your ad groups, you can create ads that target them. AdWords ads are simple text ads, so you don't have to worry about getting too fancy. Write a short descriptive ad that will offer people what they were looking for when they typed their search into Google.
Once you've created your ads, you need to set your maximum bids–the ads are delivered on an auction system, and people who are willing to pay more will rank higher. You can set a maximum of how much you're willing to pay for each keyword, and you can set a maximum daily spend for your campaign. This means you don't have to worry about suddenly being charged a huge sum of money if more people clicked on your ads than you were expecting.
Create your landing pages.
Instead of just pointing these ads to your practice's homepage, you'll want to create special landing pages for each one. The closer your landing page matches what the ad promised, the more likely Google will be to display your ad, and the happier your potential patients will be with you.
Ideally, when someone arrives on one of your landing pages, you want to collect some information about them. You know that they're interested in what you're selling, so they're a great opportunity to market to in the future. It's best if you have some kind of relevant offer for them. If someone is googling about the cost of braces, you would want to offer them some kind of guide to how much they can expect to spend on braces. People will often happily exchange their email address and other personal information in exchange for the answers to their questions.
The best way to get this information from your website visitors is by including a clear, prominent form on your landing page. Make sure your landing page is focused entirely on getting visitors to fill out your form. Remove anything else that might be distracting.
Monitor your ads' performance.
Because pay any time people click on your ads, it's important to keep an eye on how they're doing. If you're getting a lot of clicks on one of your ads, but the people who click aren't doing what you want on your website (filling out a form, booking an appointment, etc.), then you could end up spending a lot of money on ad clicks with nothing to show for it.
You can make changes to your ads and ad groups at any time, so AdWords works best if you stay aware of how your ads are performing. Don't be afraid to make changes if something isn't working.
AdWords is essentially your shortcut to the top of the SERP. But there's one other major feature of Google's search results page that you should be aware of: Google My Business.
How can Google My Business get more people into my practice?
Google My Business lets you set up an online profile for your practice. Once you've set it up properly, any time someone googles your business name, a special box called the knowledge panel will pop up and display information about your practice.
The knowledge panel takes up roughly a third of the search results page on desktop. It features your practice's name in a large font and includes your address, phone number and other information. It allows you to include photos of your practice, and includes a Google map link as well as a photo of the exterior of your building by default.
But most importantly, your Google My Business profile includes reviews. One of the most important things for people who are searching for any kind of medical practice is that they want to know the people they'll be dealing with are trustworthy and professional. Having reviews from your happy and satisfied patients appear directly on the SERP can be very persuasive to people who are deciding whether or not to call your practice.
For this reason, asking patients for reviews is essential for medical practices doing any level of inbound marketing. People generally only think to review a business when they've had a negative experience and want to vent. Making a habit of asking your satisfied patients to leave reviews is a simple and effective way to boost your online reputation and get more patients into your practice.
Setting up your Google My Business profile is very simple.
Head to

https://www.google.com/business/

and click Start Now.

Sign into or create a Google account.

Search for your business (it's likely already in the system, but you may need to create a listing for yourself).

You will need to verify that you're authorized to represent this business online. Google will mail a verification code to your business address. Once you receive it, follow the instructions to enter it, and you're done.
Once you have your account created, you can upload photos, add links to your website, and begin asking your patients to write reviews for you. Investing a bit of time and effort into improving your Google My Business presence can offer a huge return on investment–a search results page that includes photos, flattering reviews, and your business address makes a much larger impact on searchers than a simple search result.
You can't count on ranking well
While it's highly desirable to have your website ranking well in the search results for your relevant keywords, you shouldn't just focus on improving your ranking and hope for the best. Depending on how entrenched your competition is, moving your website into the top three results can take months, or even years. Instead, focus on the things you can do today that will bring you results.
If you want your practice to stand out online, you need to check out our guide:
Inbound Marketing for Healthcare Practices: 5 Key Strategies to Stand Out From the Competition. It will give you all the information you need to generate a stream of new patients and grow your practice.