Last evening, Tuesday December the 9th, we hosted our quarterly Halifax HubSpot User Group (HaliHUG) meetup. Over the course of the last year we've been impressed by the increasing attendance and engagement level of these events and last night's session was certainly no exception. A big thank you goes out to all of the people who were able to join us!
For the first time since we began hosting these events our friends at HubSpot sent a special guest all the way up from Boston to deliver a presentation to the HaliHUG crowd. Mike Ewing, author of "Inbound Commerce: How to Sell Better than Amazon" shared a fantastic presentation on how to implement inbound marketing for the first time within an organization.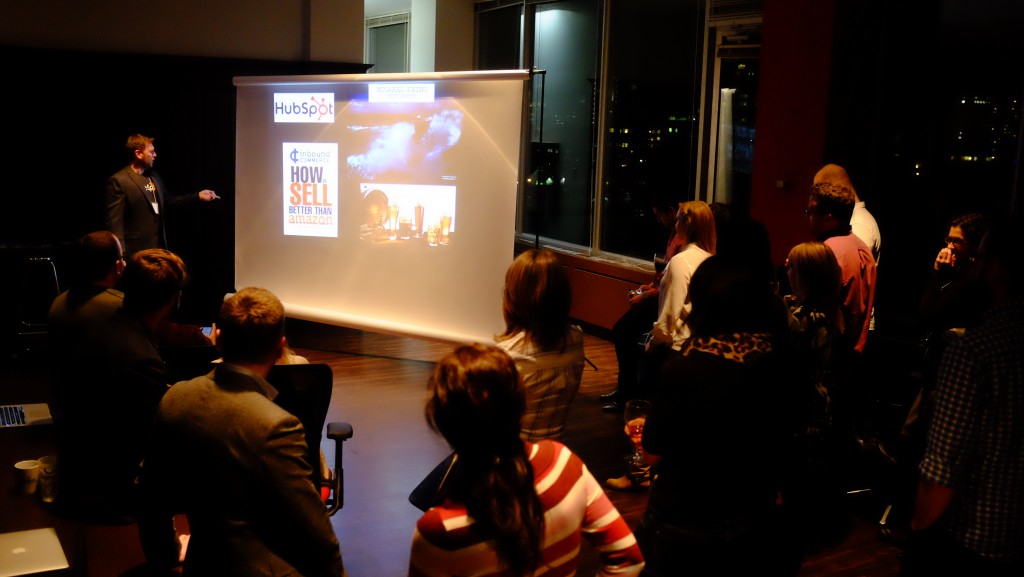 Based on the feedback we heard after the presentation it was clear that Mike really struck a cord. No matter if you're brand new to inbound marketing or you're already using HubSpot Mike's presentation was packed with actionable tips and suggestions. We've made the slides from Mike's presentation available on SlideShare for your reference.
After working with HubSpot for more than four years Mike certainly knows how to develop and launch inbound campaigns that drive results. In fact, Mike has developed a step-by-step process that helps inbound marketers launch campaigns more successfully. As a token of his appreciation for the sizeable and engaged crowd in attendance Mike has offered to provide up to 60 minutes of free consulting time to anyone who signed up for the event. If you're interested in taking advantage of this gracious offer you can go to the page that is linked below and sign up a free consultation session.
Book a FREE consultation with Mike Ewing to Plan & Launching Your Next Inbound Marketing Campaign!

Lastly, if you'd like to receive updates about upcoming inbound marketing and HubSpot events happening in Atlantic Canada head over to the HaliHUG page and sign up so you don't miss the next big event!