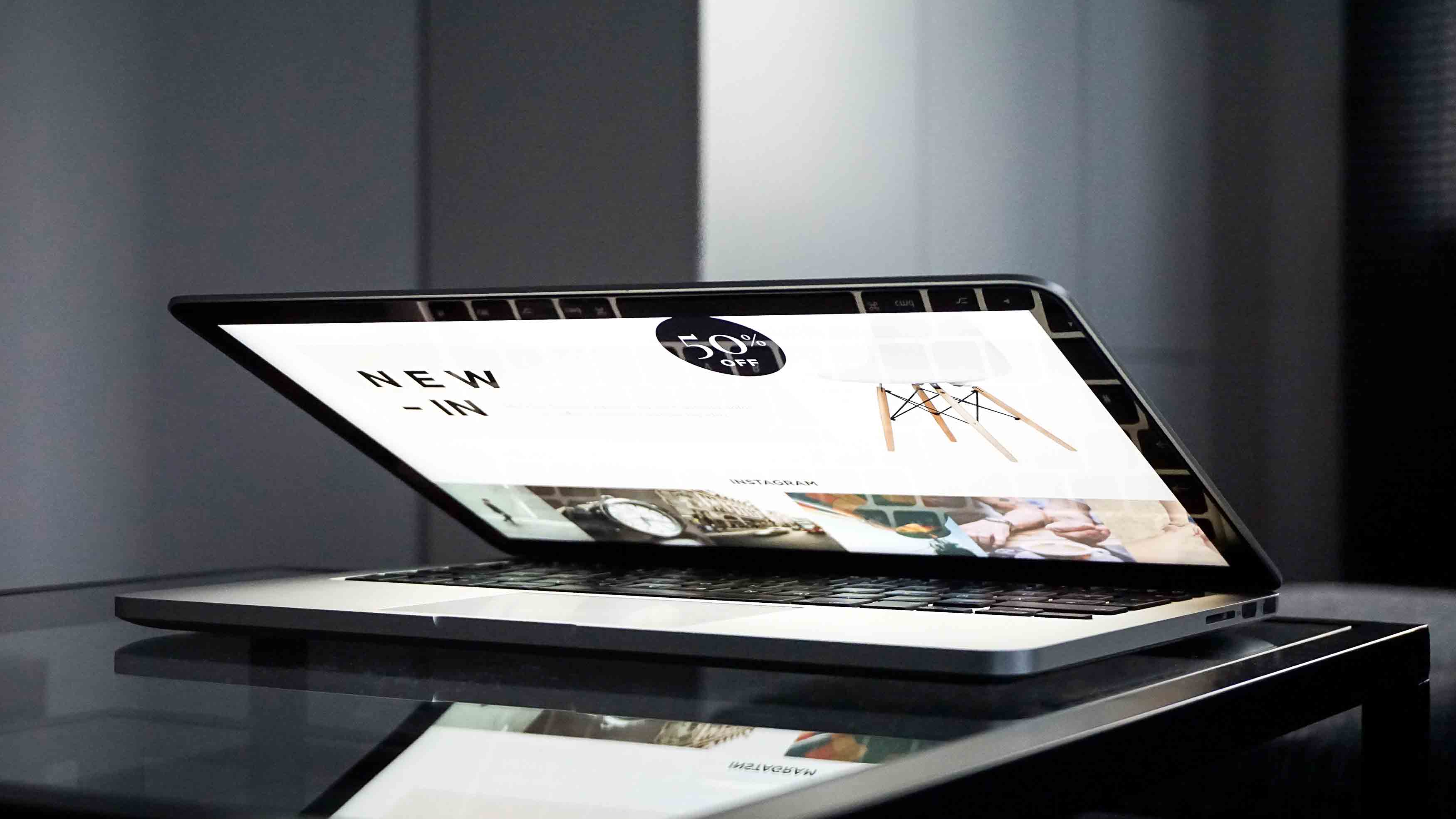 Online shopping is more important for businesses than ever before. In fact, in 2015 ecommerce transactions accounted for $341.7 billion of total sales in the US alone.
That's billion, with a b.
This number means ecommerce sales are on the verge of representing nearly 10% of total transactions—a major milestone for online retailers. Couple this with the fact that online retail sales are expected to reach $523 billion by 2020, it's safe to say that ecommerce will only continue to grow.
With more players in the market, competition will become stiff. Companies with similar offerings as yours will emerge—possibly with more ecommerce know-how, or resources to invest in a great design. At the same time, buyers are becoming more savvy when shopping online, meaning they are also less forgiving of friction in the buying process. If they have a less-than-stellar online shopping experience, they may have lots of other options to turn to.
So you need to be prepared.
Even if your ecommerce site is good enough today, that doesn't mean it's ready for what's coming next. The truth is that even if you're already relatively satisfied with the shape of your ecommerce design, there's always room for improvement. In fact, by taking advantage of CRO to learn what works and what can be improved today, you'll have a store that is ready to evolve with the needs of your buyers and more data to inform your marketing decisions tomorrow.
First Things First: What is CRO?
Conversion Rate Optimization (CRO) is the process of fine-tuning your ecommerce site to improve its conversion rates. It offers a framework for you to:
Collect data and insight from your visitors

Identify the needs and challenges of your visitors

Develop hypotheses on how to address these needs and challenges

Run tests on different elements of your ecommerce site

Measure the success of your tests and make adjustments
CRO is informed by data, enabling you to make smart decisions about your ecommerce design to enhance its conversion rate, ultimately resulting in more sales. For a more detailed look at the basics of CRO, check out our primer, What is CRO?: A Beginner's Guide to Conversion Rate Optimization.
CRO Exposes Friction in Your Ecommerce Design
Whether you can see them or not, pain points on your website are costing you conversions and sales. Some common examples of pain points include:
Missing prices or prices that aren't prominent enough

Ineffective product descriptions

A complicated checkout process

Difficulty adding items to your shopping cart
CRO can help you bring these pain points to light using a combination of analytics data, heat and click maps, and visitor recordings.
Observe How Visitors Interact With Your Ecommerce Site
You're probably already using Google Analytics to collect data on how your ecommerce site is performing at a high level. This information is invaluable, but only tells half of the story with regard to what's working with your ecommerce design. For the other half, turn to heat mapping and visitor recording tools. Heat maps can take the guesswork out of how users interact with your online store, offering real usage data on exactly where they are clicking, as well as where they are not.
Likewise, visitor recordings track every interaction a user has with your store, from where their mouse hovers, to where they click and type, to when they scroll. It captures the entire experience from the perspective of real users, enabling you to watch how visitors use your site so you can identify usability issues that may be preventing you from achieving your next sale. If you're interested in trying out visitor recordings, we recommend checking out either VWO or HotJar—both of which offer easy-to-use visitor recording solutions.

Types of Tests to Run on Your Ecommerce Site
An effective ecommerce design should always be evolving to provide the best experience possible. While some elements of your store may be successful, there are always others that can be refined for better results through testing.
The most common tests to implement with CRO are A/B, split, and multivariate tests.
An A/B test is used to compare how changes to individual elements of a web page impact conversion rates. It involves modifying an element of a page, splitting incoming traffic so 50% of visitors see the variation and 50% see the original, and then measuring the performance of each to see which performs better. An A/B test is used to test a single design element of a page, such as headline copy, button color, or image choice.
A split test is similar to an A/B test, but instead of testing a single page element, it is used for more large scale changes (think complete page redesigns). With a split URL test, each variant page you're testing is located at a different URL.
A multivariate test allows you to test variations of multiple page elements at the same time. With help from a multivariate testing tool (such as VWO), different combinations of the page elements you're testing are served to your visitors to provide insight on which variables will yield the best conversion rates.
The types of tests you choose to run should first be informed by visitor behavior. For example, with an ecommerce site, you may want to consider running tests on product pages with the highest visitor traffic in order to collect the most data possible.
Examples of CRO Tests (& Results)
Below, you'll find a few examples of some of the most popular tests that other ecommerce sites have run to provide you with a closer look at the impact a few simple changes can have on your conversion rates.
Headline Optimization: The headline is among the most important elements of any page. In fact, some studies suggest that 80% of readers will decide whether or not they read a page based on the headline alone. It certainly becomes more difficult to sell a product if a visitor is bailing on your page before they get to the meat of it. That's why it's essential to write strong, compelling headlines and always be looking for ways to test and optimize them. It may only take a minor tweak in the wording of a headline to keep a visitor's attention longer, and most importantly, encourage them to read on.
VWO has a great blog post on how one supplement company used A/B testing on a landing page headline. By simply adding one word to increase the clarity of their headline, they improved sales by 89%.
Copy Optimization: Typically, we find that pointed copy performs better than generic instructions, especially with your calls-to-action (CTA). For example, let's say you sell art supplies in your online store. You may want to consider testing how targeted CTAs ("Start your next masterpiece today!") perform against more generic CTAs ("Buy now").
Experimenting with your CTAs can make a big impact—just look at the Kaya Skin Clinic, who saw a 22% increase in sales simply by optimizing their CTA to better target potential customers.
Color Optimization: Much like copy, the colors you choose for your online store can also elicit different responses from your visitors. If you're curious as to whether or not the colors in your online store are encouraging or discouraging sales, a simple A/B test can shed a lot of light on the situation. Sometimes, a simple color swap can increase conversion rates by astonishing levels.
Just check out this case study on RIPT Apparel, who increased their online sales simply by choosing a different color scheme for a CTA button. When paired with fresh copy, their sales jumped by 6.3%.
CTA Placement Optimization: You can say exactly the right things and choose the perfect colors, but if your visitors don't know where to convert, it won't count for much. The placement of your CTA is crucial for page visitors, so don't be afraid to put it in different places. There's always debate as to whether or not your CTA should be above or below "the fold" (the content that displays when a visitor initially arrives on your page before they begin to scroll). Different strategies work for different organizations, which is why it's so crucial to test, re-test, and test again!
Over at MarketingExperiments, they've written a post that details how FloridaTix—an online ticket broker for Florida theme parks—was able to increase their conversions by 20% after experimenting with CTA placement.
As you collect performance data, you can see whether your original choices outperform the variation, or vice-versa. Then you can decide if you want to make your changes permanent or maintain the original elements of your page. These tests can also help inform future decisions and hypotheses as you evolve the design of your ecommerce store.
Beyond tests, you may also want to consider running surveys on your ecommerce site. Surveys allow you to gain insight directly from your users, and can be used to answer a variety of questions, ranging from what they like about your online store, to why they decided to not complete their purchase. Perhaps most importantly, surveys allow you to hear from your visitors in their own words, which can point to problems that may have never occurred to you.

Survicate has an interesting case study on their website that profiles Colorscience, an all-in-one premium makeup for women. Through customer survey responses, Colorscience was able to identify how adjustments to their website had impacted the customer experience, and used the data collected to inform further changes.
Why Settle for Good, When Your Ecommerce Design Could be Great?
If you're focused on making online sales an integral revenue stream for your business, you need an ecommerce site that works for your visitors. Implementing a CRO framework that allows you to consistently test your design and collect data from your users is the best way to ensure your site stands out from the pack.
Ready to get started? Check out our Inbound Marketer's Quick Start Guide to CRO. Inside, we cover the basics, offer tips on our favorite tools, and layout how CRO transforms your assumptions into insightful, actionable data. Get your copy today!