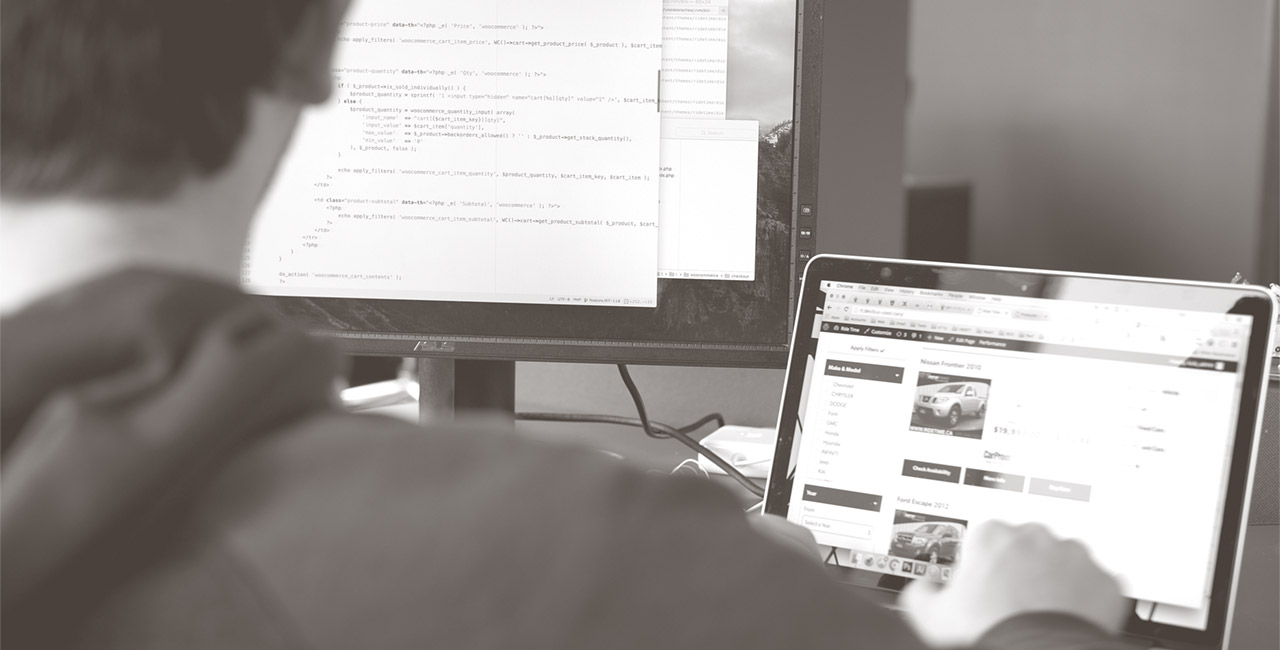 Creating a website is difficult. I know because that's what I do here at Kula Partners. Each day I put my knowledge to the test—knowledge that has been acquired through years of training and experience—with the goal of creating the perfect site for our clients. It takes time, requires a wide range of skills, and often involves several members of our team. So, if you don't have a background in web design, creating your own website is likely not an option. Right?
Wrong.
The HubSpot COS is tailor-made for individuals who wish to create their own website but haven't spent years staring at code. Along with its rich suite of intuitive tools, the COS includes a Marketplace where users can download website, landing page, and email templates that are easy to use for anyone. But the Marketplace has a problem: many of its templates are incredibly bloated.
Browse through the Marketplace and you'll see templates that are well-designed and built to convert. You'll also see template packs that include upwards of 50+ individual templates! This creates an illusion for the user that they have much control over the design and structure of their site, when 75% of those 50+ individual templates don't add much value at all. In fact, many of the templates in these packs are often incredibly similar, with little more than slight layout tweaks or color changes to differentiate between them.
But what's the alternative?
The Kitoum Site Template Pack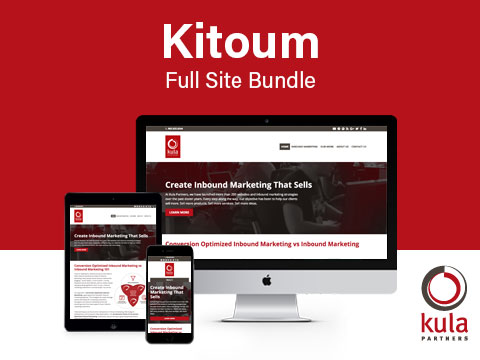 Kula Partners created the Kitoum Site Templates with the idea that less is more, and that a handful of well-made, customizable templates are far more useful than dozens of disparate templates.
Forget about searching for a template that somewhat achieves the layout you had in mind—use the Kitoum Site Templates and create any layout yourself. So, what makes the Kitoum Site Templates different?
More Customizations
Each Kitoum Site Template includes several settings which give you the user more control over the appearance and structure of your pages. These include the ability to hide the site navigation if you are creating a landing page, and even swapping how the page columns are displayed. The Kitoum Site Templates also utilize a number of settings defined in the HubSpot portal, such as font sizes and colours, enabling you to go further with branding your site than most other Marketplace templates allow—all without the need to write custom code.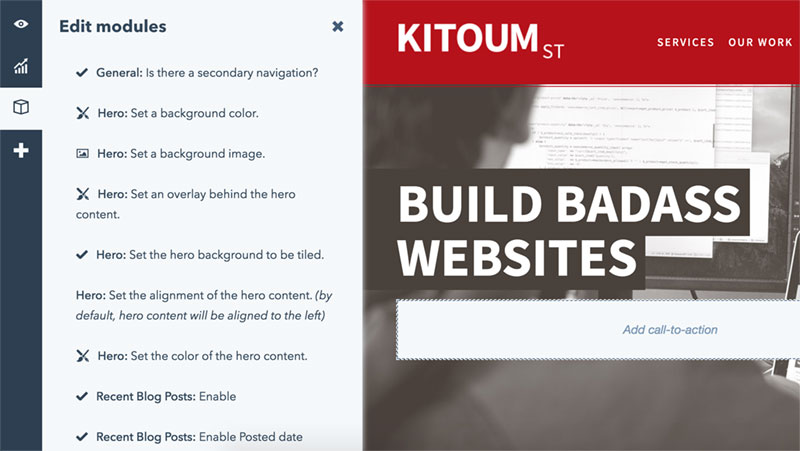 A library of custom modules is included with each Kitoum Site Template, providing you with many more options outside of the standard list of HubSpot modules. These modules are loaded with options that, again, allow you to take your site pages to the next level.
More Power To The User
With all of the aforementioned settings and custom modules, you are free to create layouts that break out of the two-column mold. In addition to standard components like the hero banner and main content column, each Kitoum Site Template includes areas where you can add custom modules, set their widths, and create truly unique layouts. No longer are you restricted by a predefined grid—you define the grid.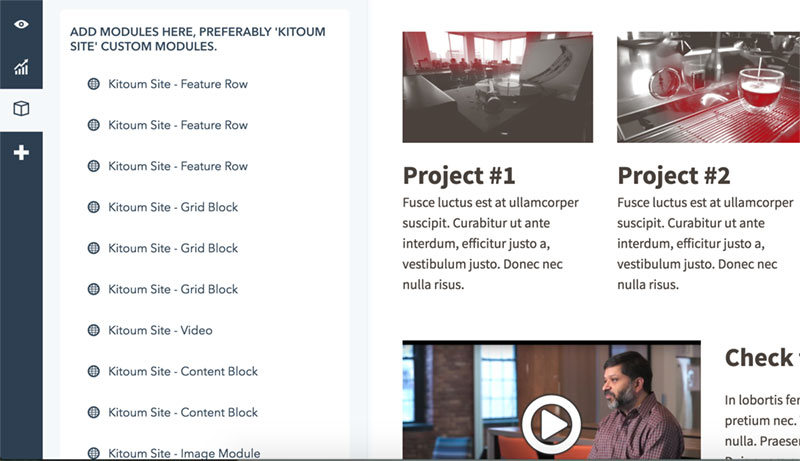 Less Complex
As mentioned earlier, many of the packs you'll find in the Marketplace come loaded with far too many templates. Does it really make sense to have several different templates for the same general layout? We don't think so.
The Kitoum Site Templates pack includes 11 different templates, consisting of website page, landing page, system page, email, and blog layouts. An emphasis on quality over quantity results in a much simpler process for building out pages. Need to set-up your homepage? Use the Kitoum Site Homepage Template, of course. Want to create a services page? Use the Kitoum Site Internal Page Template. How about a team page? Use the Kitoum Site Internal Page Template. Or a portfolio page? The Kitoum Site Internal… you get the picture.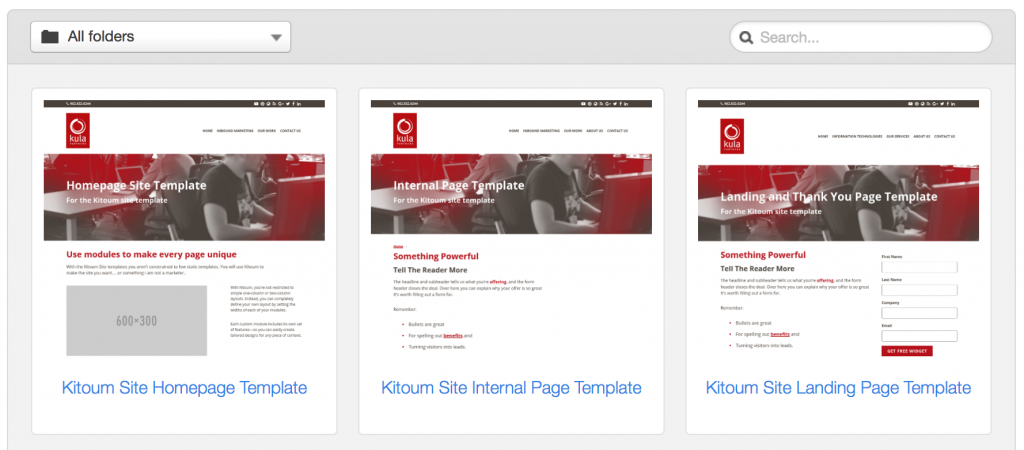 Tried, Tested, and True
Kula Partners is a Platinum HubSpot Partner. We've designed and launched more than 200 websites and know that building a website is no easy task. We created the Kitoum Site Templates to allow anyone—whether you know code or not—to create stellar, custom websites. The templates have been rigorously tested for performance and mobile optimization, designed to maximize conversion, and are highly intuitive. Whether you're a longtime HubSpot user, or just getting started, the Kitoum Site Templates will make building your new website a breeze.
Not convinced? Check out our demo site to see what kind of layouts are possible with the Kitoum Site Templates.
Taking It A Step Further
While the Kitoum Site Templates are incredibly flexible & customizable, they are still templates. However, extending the templates is a breeze, so if your site requires further customizations, the Kitoum Site Templates can no doubt serve as a rock solid foundation for your upcoming project.
Have a project that might require a bit more than our templates provide? Why don't you give us a shout?