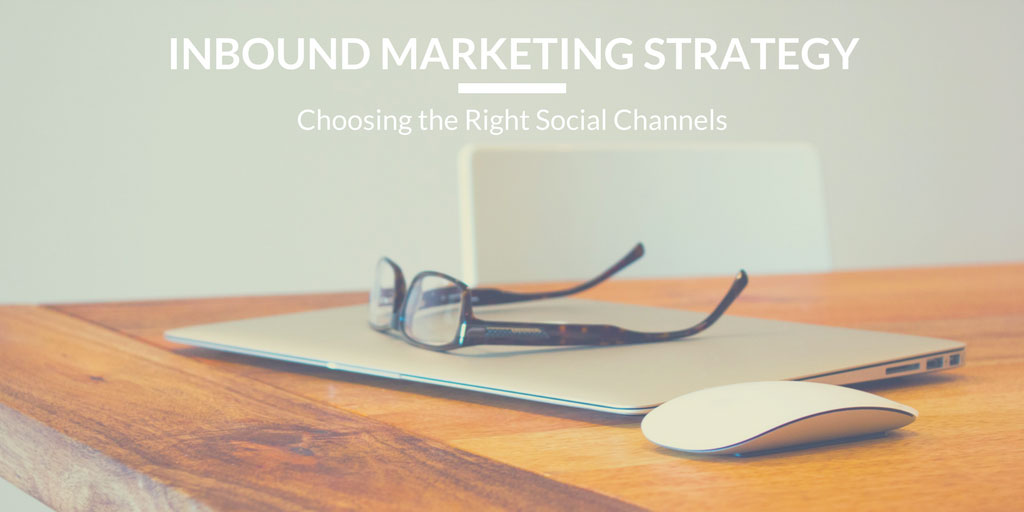 "You better start swimming, or you'll sink like a stone, for the times they are a-changing."
It's been over 50 years since Bob Dylan warned that we were in the midst of a fundamental shift in the way the world worked. Even though admittedly, Bob probably wasn't thinking much about inbound marketing strategies when he wrote The Times, They Are A-Changin', his words reflect throughout the State of Inbound 2017 report, which is now available (and should be considered essential reading for sales and marketing professionals everywhere).
In particular, the Looking to the Future section of the report highlights how potential disrupters are impacting the business world, and what sales and marketing professionals are doing to ensure that they are a-changin' with the times. So what are these potential disruptors? Many respondents to the State of Inbound survey acknowledged the speed of change in marketing and sales, as well as the rapid shift in market dynamics, are creating an assortment of digital challenges for their businesses. In particular, respondents highlight social media marketing as a constant disruptor.
Despite this label, however, sales and marketing professionals are continuing to invest time and effort in social media marketing. After all, successfully taking advantage of social media can offer many benefits, including:
Increasing your overall brand awareness and market exposure

Providing an avenue for high-value prospects to quickly convert into leads and customers

A direct link to building and nurturing customer relationships

Boosting your site's SEO, resulting in better rankings for your content on SERPs
With that in mind, doing social media right isn't as simple as signing up for an account on every social platform you can think of and throwing content at the wall until something sticks. You need to think about not only what type of content you're posting, but also where you're posting and whether or not your buyer personas are spending time there. This post explores the State of Inbound 2017 highlights on the future of social media marketing, including which social channels organizations are betting on as "the next big thing." From there, we'll offer some practical tips to help ensure you're taking advantage of the social channels that are right for your business.
What The State of Inbound 2017 Tells Us About Social Media
Marketers still aren't sure where to be active – With so many emerging channels and new social trends, marketers are worried they won't have the resources to successfully manage a growing number of social media accounts, with one respondent noting that, "Effectively managing the rapidly growing and changing social media landscape … warrants a significant resource allocation." At the same time, because of the vast number of channels businesses are expected to operate in, many marketers are not entirely sure where they should be prioritizing their social media time.
Preparation will always be a virtue – In contrast to the marketers struggling to prioritize their social media presence, forward-thinking marketers are doing more than just creating content and sharing it through social channels. They're also taking the time to research their potential audience—specifically, where they "live" on the web. Much like you wouldn't send a letter in the mail without an address, you shouldn't embark on a new social channel without a plan to ensure your content makes its way into the hands of those you want it to reach.
Social media remains a challenge – Even the savviest marketers admit that social media continues to pose new challenges on a daily basis. Respondents seemed to echo two primary reasons for this: The fact that while presence is essential on social media, it can be a struggle to calculate or prove a return on investment, and the seemingly constant shifts in the social media landscape.
Video is on the rise – When asked which distribution channels respondents plan to add to their marketing efforts over the next 12 months, it is clear that video is the emerging format of choice for many. 48% of marketers indicated they were planning on incorporating YouTube into their inbound marketing and social strategies, while 46% said they were planning on taking greater advantage of Facebook video (an 8% jump from 2016 responses). Instagram, which allows for photo and video content, has also seen an uptick in adoption, with 37% of respondents noting they were planning to invest in the platform (up from 33% in 2016)
It's clear that many marketers are unsure of where to invest their efforts as the social landscape continues to shift. Luckily, we've compiled a few helpful tips you can use to ensure you're making the most of your social efforts.
5 Tips to Help You Decide on the Best Social Channels for Your Organization
1. Consider the goals of your business – Before investing in every social media platform, you need to consider what you want your business to get out of it, as well as what you're willing to put into it. This starts by laying out a budget, as well as your short term and long term goals. When setting these goals, it's important to be realistic. Consider creating SMART goals, which is an acronym to describe goals that are:
Specific

Measurable

Achievable

Realistic

Time sensitive
In the case of a social platform like Twitter, for example, a SMART goal could be to generate 50 new leads via Twitter this quarter.
People often incorrectly suggest social media is an opportunity for "free exposure," but this isn't the case. You need to invest time and resources to truly see results, both of which can have a monetary value associated with them. Setting goals and measuring against them is the best way to determine if you're achieving desirable results and seeing a return on your investment.
2. Create buyer personas – Before you start connecting with prospective customers on social media, you need to know who these people are and the best ways to build relationships with them. Creating buyer personas can help you do just that. A buyer persona, which is essential for any inbound marketing strategy, is a fictionalized ideal customer that you create through collecting and actioning market research and customer data. It takes into account the wants, needs, goals, and even the potential objections of your perfect customers.
By creating buyer personas, you can craft tailored social content that is more likely to resonate with your target audience based on the information you've gathered. You'll also have a clearer picture of which social channels you should focus on. After all, if you're a B2B organization whose buyer persona represents a c-suite executive, you'll probably be better served building thought leadership on LinkedIn instead of posting pictures of your lunch on Snapchat (more on this in a moment). To learn more about buyer personas, and to start developing ones of your own, check out our Inbound Marketer's Guide to Developing Effective Buyer Personas.
3. Find where your potential customers live online – Armed with information on the content that will connect with your buyer personas, you next need to figure out where they spend their time online. An excellent way to find the answer to this question is by analyzing social media demographic data. This data looks at many factors to determine who is spending their time on different social platforms. Some examples of data you can look at includes:
Age

Gender

Income

Location

Education level
So, according to data collected by the Pew Research Center, if you know you want to target urban men with university degrees and an annual income of over 75k, you should consider focusing your messaging on a platform like LinkedIn. On the other hand, if your target audience is young urban women with some college education, you may want to focus your social media resources on a platform like Instagram.
Another effective way to find out where your customers are spending their time online is to ask them. Consider conducting a customer survey. You may be surprised to discover that a lot of your customers spend time on Pinterest, Tumblr, Snapchat, or another unexpected social media platform. And if they're there, you may want to consider being there as well.
Finally, research where your competition is active. When we say active, we mean more than research where your competition has a social media account activated. On which platforms are they actively sharing content? Do they see consistent engagement on these platforms? Taking the time to investigate what is going on in the marketing world around you can pay dividends when it's time to allocate your social resources.
4. Consider the content you plan to share – Different social platforms specialize in different forms of content, so it's important you have an understanding of the type of content you want to share and where. For example, if you want to focus on video content, you'll probably want to concentrate your efforts on YouTube; if your plan is to share curated content from around the web, consider Facebook and Twitter; visual content is ideal for platforms such as Instagram, Pinterest, or Tumblr, etc.
You should also take into account the amount of content you're planning on sharing. If you're planning on making an impact on Twitter, you should be prepared to post multiple times a day. On the other hand, if you're focused on a platform such as LinkedIn, two or three quality posts per week may be all you need.
5. You don't need to be everywhere – Just because a social platform exists, it doesn't mean your business needs to be on it. Before joining any social platform, consider whether you're joining because it aligns with your inbound marketing strategy and social media plan, or if it's because you want to be first in the space. If it's the latter, you may want to reassess your eagerness, as an improperly used (or dormant) social media account for your business can leave potential customers with a bad taste in their mouth.
Once You Choose Your Social Channels, You Need to Think About the Next Steps
Choosing the right social channels for your business is an important first step, one that must be followed by moving people from their social media platform of choice to your website. Here are a few things to keep in mind.
You need to create calls-to-action – Even the most compelling content needs a clear next step. A call-to-action as part of a social post will encourage your audience to complete the desired course of action. Whether that's getting users to download an eBook or whitepaper, register for an event, or purchase a product or service, you need to spell it out. To learn more about how essential calls-to-action are to your lead generation process, check out our 5 Steps for Optimizing Your Lead Generation Process.
Consider paid social opportunities – Paid social posts (such as sponsored posts on Facebook or LinkedIn) offer a chance to present your ideal audience with highly-targeted content that will appear in their timeline. Paid social content looks nearly identical to organic content, and provides a valuable opportunity to get your message out to potential customers who align with your ideal buyer personas. These posts can be used to link to landing pages where visitors can convert on an offer and become leads for your sales and marketing teams to nurture.
Always be ready to engage – Social media isn't a passive game. If you want to build relationships, you need to be willing to engage with your audience. Create lists that track particular brand keywords (easily done using the HubSpot Social tool), and then make a point to reach out and connect with users who are talking about your organization and topics where you can provide insight. Building these relationships by engaging users with useful information helps to build your reputation and establish your organization as one that can be trusted. In fact, one recent study found that 71% of consumers who report having a positive social media service experience when interacting with a brand online are likely to recommend it to others.
Analyze and optimize – Once you start creating content, you need to gather data on how it is resonating with your target audience. HubSpot's analytics tools can give you an accurate assessment of how many clicks and interactions individual posts are receiving across your social channels. If you're creating content that is seeing a lot of clicks and interactions, you'll know that these types of posts resonate with your target audience. On the other hand, posts with very few (or none at all) clicks and interactions are probably not what your target audience is looking for, and you should consider taking a different approach.
The more research you do, the more you can optimize your content to ensure it's what your target audience wants to see. Pair it with a strong, clear call-to-action, and you'll soon start seeing results in the form of new leads and customers.
The Social Landscape is Changing, and it's Important to Keep Up
Coming back to Bob Dylan for a moment, in his song Subterranean Homesick Blues, he sang, "You don't need a weatherman to know which way the wind blows." The same can be said about social media: you don't need an expert to tell you it's an essential part of inbound marketing. What you may need, however, is a little insight on how to keep up with its ever-shifting landscape. With this insight, you can anticipate who your target audience is, where they're spending their time online, and how you can effectively reach out and connect with them in the social sphere.
To learn more about effectively incorporating social media into your overall game plan, get your copy of our Executive's Guide to Inbound Marketing, which has been newly updated with the latest research from the 2017 State of Inbound report.