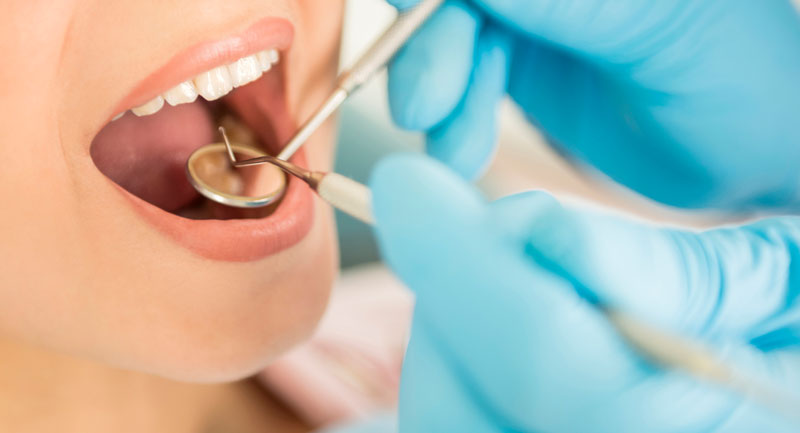 Having a meaningful, measurable, ongoing mix of online-sourced leads is certainly a huge step forward for most orthodontic marketers. But for those looking to take inbound marketing to the next level, consider using your inbound marketing data to drive frontline changes. When used correctly, your online marketing results can give you remarkable, actionable insight into how your team is performing on-the-ground.
One area that almost always contains an opportunity for big bottom-line gains in multi-location orthodontic practices is optimizing your consultation request – to – new patient conversion path across locations. If you have multiple clinic locations, one thing is certain: they all perform differently. We all know it. Some locations are stars, while others may struggle.
The good news is, if you can learn from your best performing locations and apply that learning to the others, you can dramatically increase your new patient flow without ever having to spend a nickel increasing your site traffic. What's more, when you do begin increasing your site traffic, you'll extract even more value from that investment if you've optimized your conversion rate first. What's not to like? Exactly… so let's get started.
To Get it Right, Get the Right Data
Making the right decisions starts with collecting the right data. In addition to simply making certain that you have proper closed-loop customer analytics, multi-location orthodontic marketers should consider adding more richness to the data they synchronize with their marketing automation platform.
There are a few key fields that you will want to consider adding to your data synchronization plan as you work to measure your multi-clinic performance. For this exercise, the most critical fields are those that give additional detail / insight into the consultation process.
For most practices, having a Consultation Status field with four status options (Not Requested, Requested, Booked, and Complete) is enough to get you started. Others will want to consider expanding their Customer Lifecycle stages to account for special considerations like those prospective patients who have been placed under observation pending treatment, for example.
Now that you've got the right data, you can create the right lists and build your dashboard.
Create Smart Lists
Depending upon your marketing automation platform of choice, this process will either be a chore or easy peasy. Fortunately for us, our preferred platform, HubSpot, makes creating smart lists simple.
For each clinic location, you will want to have an automatically updated list for each Consultation Status / Location combination. For example, if you have a location in Sunnyvale Heights, "Sunnyvale Heights – Booked Consults" is a list you will want to maintain, and so on.
These lists will be invaluable as you build your Conversion Rate Dashboard, and they also make it simple to deploy automated marketing workflows at various stages of the conversion process.
Build and Monitor Your Conversion Rate Dashboard
Armed with your smart lists and assorted lead data, you can begin to build out your own Conversion Rate Dashboard to help compare your conversion performance clinic-to-clinic. Here are four conversion rates to measure (for starters) on a per location basis, and a few of the things you can learn from them:
TOF Download – to – Consultation Request Conversion Rate
Build a report within your marketing automation platform that measures your success in turning top-of-funnel downloads (ebooks, etc) into consultation requests. Assuming you're having people select their clinic location when downloading your TOF assets, this becomes a simple process using any number of automation platforms.
If you notice dramatic differences in this conversion rate, you may want to explore the following questions:
Is my traditional advertising / brand awareness marketing spend higher in certain markets?
Does the brand have a longer history in certain communities?
Are our corporate social responsibility initiatives applied equally throughout the markets served? (Hint: Orthodontists often have a soft spot for the particular place they call home… )
Consultation Request – to – Completion Conversion Rate
The next conversion rate measurement to integrate into your reporting is the percentage of those requesting a consult versus those who show up. As we all know, it's one thing to have a consultation requested online, it's another to have the person actually show up on time to an appointment and successfully proceed through your consultation process.
If reporting begins to reveal significant differences between locations, this can often be an indication of different phone-based / email-based communication patterns at the administrative level. If your best performing location has a person calling to confirm appointments that is a rock star, and it shows in the data, you can analyze their communications and use them to further standardize across the practice. We have even seen this reveal vastly different on-the-ground processes and workflows being applied in different locations within the same brand.
As you work through analyzing any clinic-to-clinic differences, you may want to go further and look at comparisons between consult requests versus bookings and bookings versus completions. This helps you peel back the Consultation Request – to – Completion Conversion Rate even further.
Consultation Complete – to – New Patient Conversion Rate
Naturally, we all want to turn those consultations into new patients—but we also know that we don't win them all. Some people are just seeking second opinions. Others get tempted elsewhere. Some may even be put off by something during the consultation process and decide against orthodontic treatment altogether.
Whatever the reason, you will want to monitor each location's success at converting consultation completions into new patients. Should significant performance differences emerge, it can point to any number of areas for further investigation, including:
Are there differences in the physical facilities that may be impacting the impression being made?
Is a standard on-boarding sequence being applied or is each clinic a little different?
Are some orthodontists just better at communicating the benefits of treatment than others?
To add even more texture to your analysis, you may consider surveying those people who have completed a consult without becoming a customer. An easy tactic to gain quick, meaningful insight.