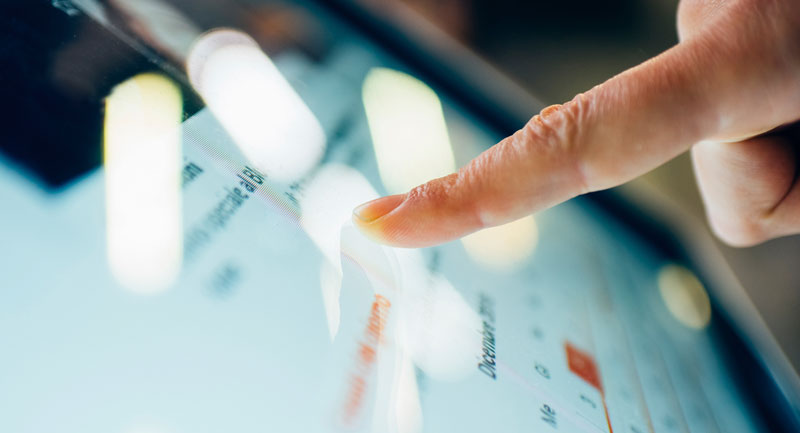 Inbound marketers have been attracting leads with a relatively tried and true formula for a while now: provide a compelling eBook or white paper top of funnel offer (TOFU in HubSpot parlance) and follow up with a series of emails or social content to drive a qualified lead to become a customer. The idea of providing premium, quality content in exchange for an email address and permission is central to the inbound marketing process. It's also something that nearly every marketing organization can produce with relative ease.
Over the past few years, the inbound marketing team at Kula has been experimenting with alternative TOFUs including payment calculators, interactive product selectors and solutions finders. We've wanted to see how these special content offers perform and if there's a better way to engage prospects than a downloadable resource.
Our very first foray into interactive offers was with an orthodontist client. The braces payment calculator is a simple JavaScript-based tool. After submitting your name and email address, the lead is able to use sliders to calculate how much braces will cost. The calculator has been an incredibly useful offer for this client, as one of the most common questions for ortho patients is 'How much do braces cost?'. Once the prospects have a chance to find out pricing options, they can book an appointment directly from the calculator landing page, something that a large percentage of them do.
What about the results? The payment calculator landing page generates 38% more views than any ebook TOFU competitors, and converts at 41%, a submission rate 38% higher than any static content offers. The best part? The customer conversion rate is two times better than any other piece of content on the site!
Having seen the results with this simple interactive calculator, our team has been looking for opportunities to help clients in other verticals. What we've found is that in many cases site visitors are looking for answers to specific questions as opposed to wanting to read an eBook (although these still have a place in Inbound—not every offer can be made interactive, of course). The benefits are numerous for those using marketing automation software like HubSpot. Once the identifier data has been entered (name and email at a minimum), we're able to learn about our prospects as they go through the process. Each interaction point is an opportunity to capture additional information and store it in the contact record. This information can be exceptionally useful for a sales team.
We've seen similar success with even more complex interactive TOFUs in other industries. In every case these offers are the top converting assets on the site. They're an easy way to move prospects more quickly through the funnel, provide real value and to top it off, they tend to be much more enjoyable to use than a PDF eBook.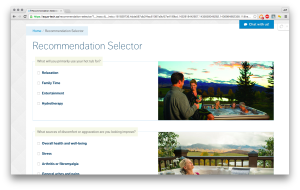 As an example, we developed a hot tub selector that outpaces already well-performing eBook assets on the site by converting nearly twice as well. A simple multiple choice quiz format collects the prospect's information around what their buying priorities are, and saves this data to HubSpot as they go. Each screen contains only two questions, and as the prospect progresses through the tool, we're able to build a more complete profile of their needs, to ensure that followup workflows are appropriately tailored to their needs. Upon completion, the prospect generates a thank you page and email with their selections included, with an invitation to chat with the sales team.
Next time you decide to implement a white paper as a premium content offer, why not dig deeply into the questions your sales team regularly receives and see if there's a way to answer those questions in an interactive way? You'll collect more relevant and better data about your prospects, they'll get more value and have fun while using your tools, and our results thus far have shown that you'll convert more of your visitors into valuable leads at the same time.