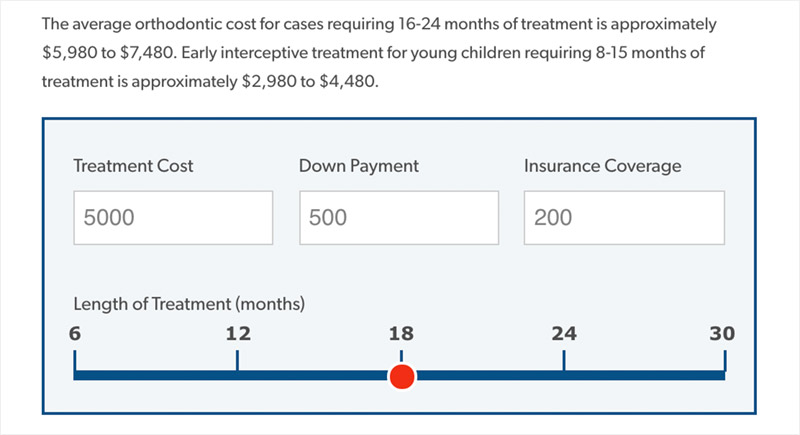 At Kula Partners, we've been proponents of the use of interactive content offers (such as quizzes, tools and calculators) over more traditional inbound methods since we got our start as a HubSpot Partner Agency all the way back in 2012. In fact, our early use of interactive cost calculators for orthodontists remains one of the best converting assets we've ever deployed. Although we still love a good white paper as a premium content offer, the increased conversion rate, utility for consumers and increased data for inbound sales teams makes interactive content a compelling addition to any marketer's quiver.
Yet, in its 2016 State of Inbound, HubSpot reports that for marketers in many regions of the world, the creation of interactive offers still lags behind long-form content such as eBooks and whitepapers, especially in North America and the Australian region. However, in Latin America, interactive content ranks higher for inbound marketers, coming in just behind blog content and improving search performance. Southeast Asia is also putting a higher importance on interactive content than other types of content. Given the incredible results that interactive content can bring to comprehensive inbound marketing programmes, why aren't more organizations looking for opportunities to help their prospects help themselves with useful tools and calculators?
Well, to start with, virtually all interactive content will require at minimum a designer who can create simple interactions on a web page and tie that back to HubSpot or another inbound marketing platform. More typically, an offer as complex as a cost calculator will also require the efforts of a backend developer to create the logic and display the results to the lead. Further, an inbound marketer should also be in the mix to craft the workflows that will be required once the lead uses the tool. Even at medium to large organizations, these are not core competencies of the average marketing department, and will require the services of an experienced inbound marketing agency. There's no question that this can strain already overworked marketing budgets, but what about the value of an asset such as an interactive calculator to an organization?
Here are six reasons why using interactive content pays off in the long run.
1. They're more enjoyable to use than a PDF eBook
How many times have you downloaded a great big whitepaper, only to skim the table of contents or executive summary, close the window and go about your business? Sure, you may return to it at a later time, but for immediate engagement, it's hard to beat an interactive asset. With the majority of the interactive content we've designed, it's also possible for users to go back and make revisions to their selections to see how they affect the outcome or recommendations. For an orthodontic payment calculator, prospects can easily see the impact of a higher or lower downpayment. Visitors get the information they require quickly, as opposed to having to find 20 minutes to set aside to read the piece. This makes them tremendously valuable to time-strapped prospects. On top of that, many of our clients report that their customers have enjoyed using their interactive solutions finders. It's just not something you usually hear about written content, no matter how useful it is.
2. Interactive content cannot be easily copied by your competition
Head on over to inbound.org and do a quick search for the term 'plagiarism'. I'll wait. The biggest problem with text and even image based assets is how insanely easy it is to copy them. Any marketer with one click and no scruples can re-publish your whitepaper or blog post. Or, your carefully-crafted images can very quickly show up on your competitor's Instagram account. Tools like CopyScape have even sprung up to help you search the internet for your stolen content.
However, interactive assets can be much more difficult for a competitor to copy. There are integrations to be set up with the marketing automation platform, custom JavaScript, CSS files and more. Sure, someone skilled in web development could replicate your cost calculator, but it is much harder to pull off. Your marketing investment won't easily end up in someone else's hands.
3. A useful tool is worth sharing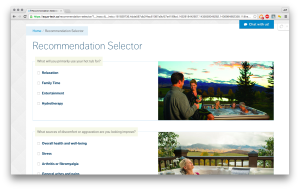 Any type of content that is worth sharing will be shared by people who enjoy reading or using it. It's absolutely a best practice to provide appropriate sharing mechanisms on all of your content. But, if your product selector really helped a customer choose the best possible hot tub for their backyard, they will share it with their friends who are also in the market. Beyond that, tools that are truly useful such as the Hubspot Marketing Grader can take on a life of their own in the social sphere and get shared readily every day.
4. Leads from interactive tools are better qualified and more ready to buy than other leads
When someone signs up for an interactive asset, they know that they're making a decision to do something more active than simply downloading a document. We have found that this also means that they are more likely to be further along in the buyer's journey than other sorts of leads. Our cost calculator landing pages for orthodontists frequently convert at nearly 50%. Even more impressive is that about 30% of these leads then request an in-person consultation. We've also noticed that in addition to the dynamic lead information generated by the interactive tool, these leads are often willing to fill out a more in-depth form just to be able to access the content than if they were downloading a PDF.
5. Interactive tools provide valuable lead intelligence for sales teams
Properly-built interactive solutions finders don't just generate custom information for prospects, they also create valuable lead intelligence for internal sales teams. With the interactive business product and service selector Kula built for a national telco, sales teams are receiving very complete profiles of their leads. In addition to the expanded basic contact information, they also receive detailed requirements. This includes the number of employees, mobile devices required, internet speed requirements and much more. Armed with this information, the salespeople have an incredible advantage when reaching out to prospects in that they have an excellent understanding of the customer before even picking up the phone. All of this data is seamlessly passed between HubSpot and Salesforce, making it available natively to sales departments.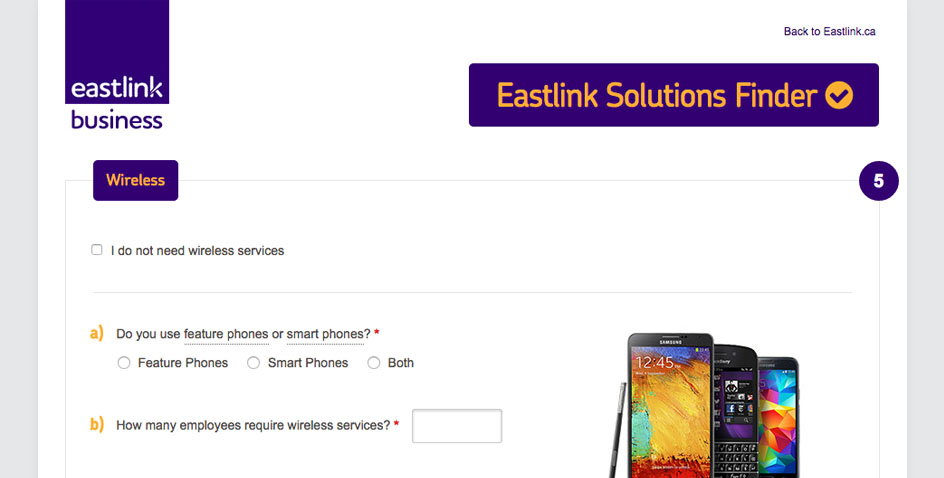 6. They convert at more than double the rate of traditional inbound offers
We left the best part for last. In our experience creating dozens of interactive content assets, we've found that interactive assets convert at twice the rate of traditional static content offers on given web property. Double the number of leads willing to provide more information, who are also closer to making a purchase decision sounds like the kind of thing that should be part of any inbound marketing programme.
So, when should you consider implementing Interactive Content?
Despite the challenges of creating interactive inbound content, we truly feel like it's worth the effort. As Brian Halligan has reiterated time and again from the Inbound conference stage: it's better for the company and it's better for the customer. With superior lead information coming from more relevant prospects via content that provides a strategic advantage over your competition, it's hard to see how the tactic could be wrong.
We're pleased to see the 2016 State of Inbound report drawing attention to how North American companies need to focus more deeply on this exceptional marketing opportunity. To find out more about how Kula Partners can put interactive content to work for your business, get in touch here.