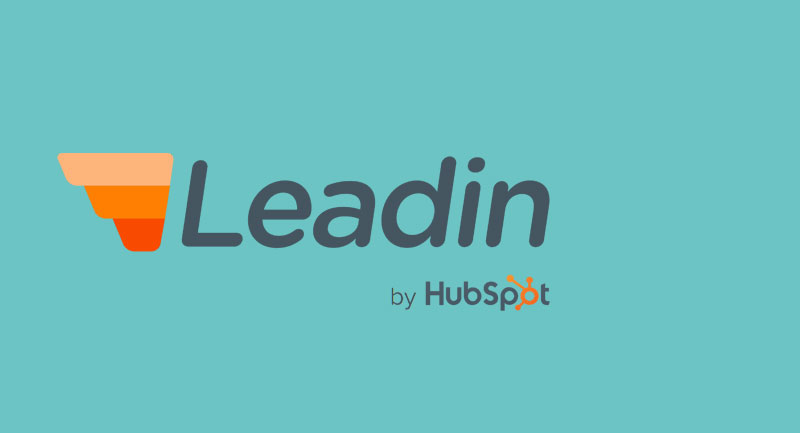 We love HubSpot, but we recognize that it isn't a fit for every organization. In some cases it's just too expensive, too advanced and requires too much care and feeding.
During the INBOUND 2015 product release keynote in Boston, HubSpot acknowledged the fact that some organizations need a cheaper, lightweight platform to help them get started with inbound marketing.
Smaller organizations are looking for a platform that can help them convert leads, show them when someone visits their site, which pages they've viewed, when their leads return, and what social networks they're on. This nuts and bolts inbound marketing functionality is exactly what Leadin provides.
Leadin is a website plugin that helps you convert your website visitors into leads or subscribers and allows you to learn more about each of your contacts. Until now the plugin was only available for WordPress but after today's product announcement LeadIn will now work with every website, no matter what CMS you are using, including Drupal, Joomla, ExpressionEngine, and more.
Leadin is free (for now at least) but that certainly doesn't mean that it isn't powerful. The platform was built by an internal skunkworks team at HubSpot and uses many of the same technologies as HubSpot's core marketing product.
Similar to the timeline view in the core HubSpot product, LeadIn allows you to gain an understanding of people's history of interactions on your website. You can easily see a record of all of the pages a contact has viewed, the forms they have filled out and the information they have submitted.
In addition to the information your contacts provide on forms, LeadIn allows you to get much of the same augmented intelligence about your contacts that HubSpot provides. For instance, LeadIn can automatically pull in company information like the number of employees, the year they were founded and a description of the business. This information provides additional context about each of your contacts, which can be very valuable when your sales team prepares to reach out to leads.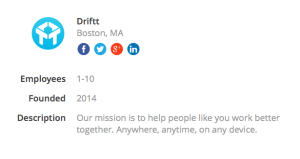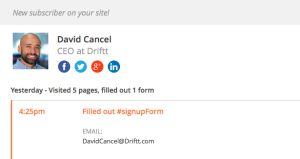 Leadin also has some effective conversion tools built right into the platform. You can use the optional popup form, or exit survey, to convert leads as they begin to navigate away from your website or you can choose from the header or sidebar conversion widgets.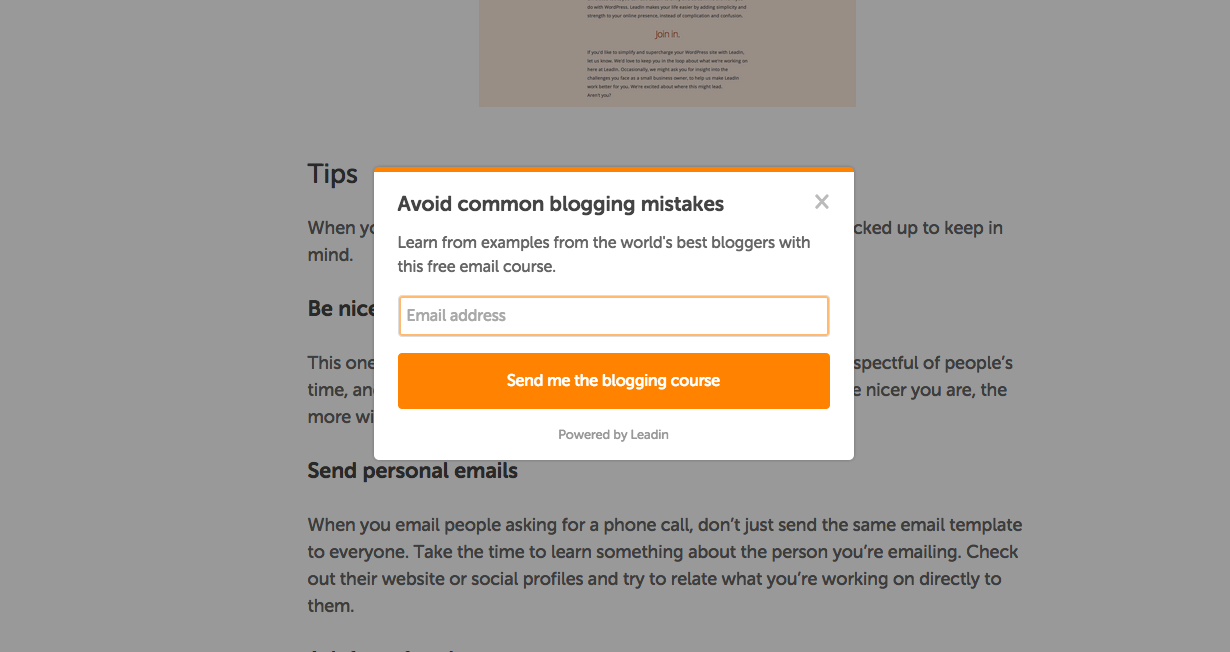 The last piece of the puzzle is web analytics. Many marketers struggle to decipher the complicated dashboards and metrics provided in common tools like Google Analytics. Leadin has made it super easy to find out which sources and content convert the best.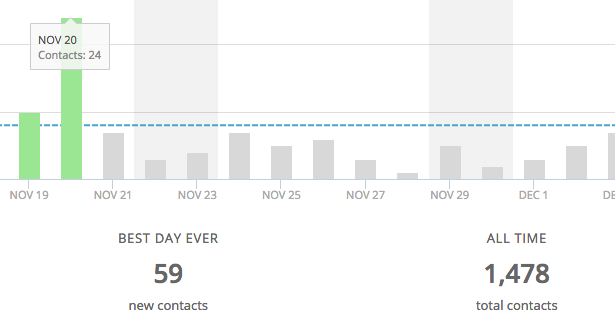 This release will pave the way for new features in the coming months, including more advanced native email functionality. For now, you can very easily integrate Leadin with popular email marketing tools like MailChimp, Constant Contact, Campaign Monitor, GetResponse or AWeber.