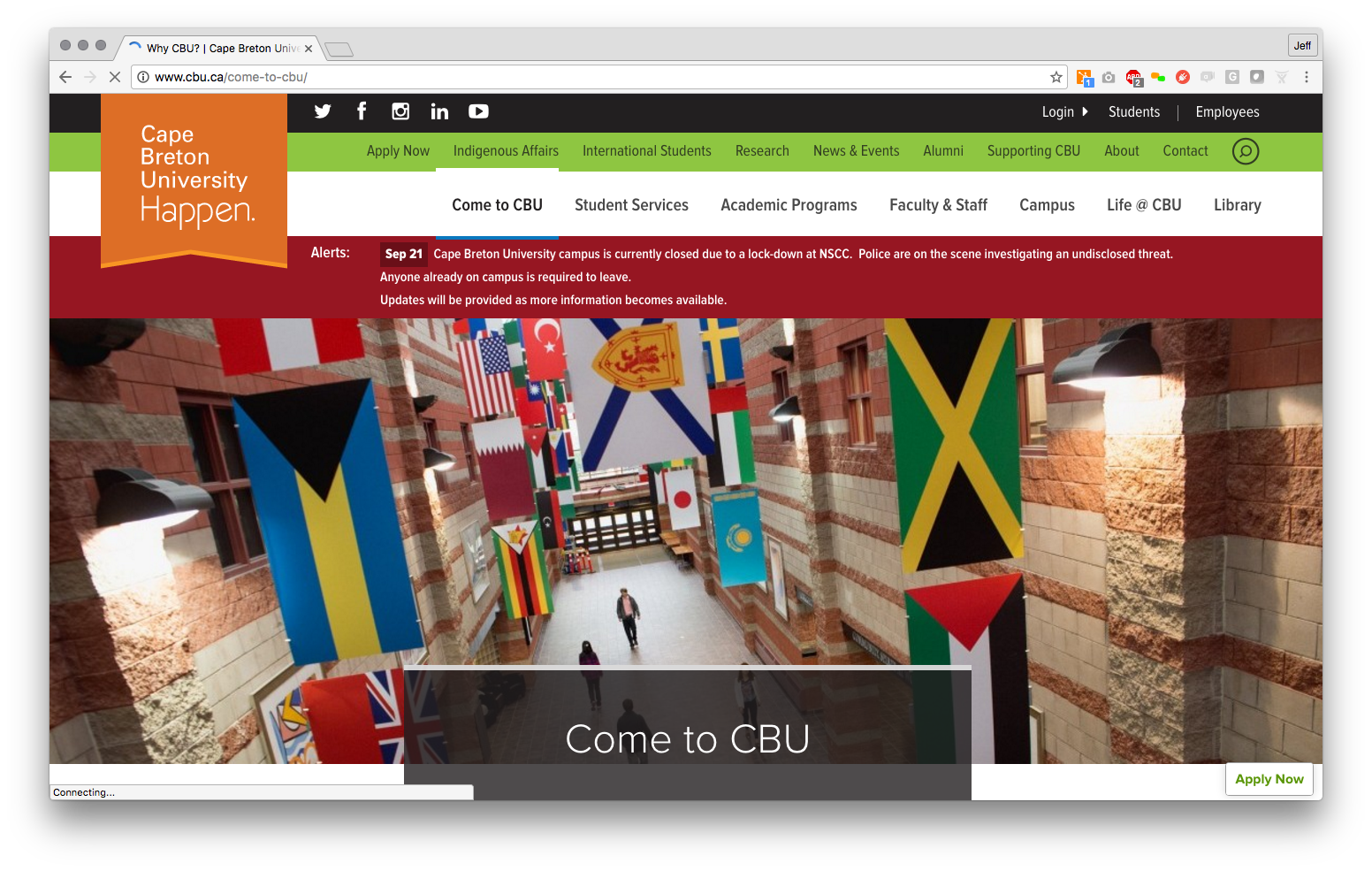 It's no secret: most often our work here at Kula is about selling stuff. But yesterday was one of the times when our work ended up being about something quite different.
Unfortunately, we live in a time when mass shootings and threats of violence on our schools are shockingly common. While much of this can seem isolated to our US friends south of the border, yesterday that wasn't the case. Like many Maritimers, I was surprised yesterday to learn of a number of bomb threats made against a variety of schools, universities and colleges across our region, impacting tens of thousands of students, faculty, staff and parents.
So what does this have to do with building websites, anyway?
In our work with the folks at Cape Breton University to reimagine cbu.ca, we deployed a multi-tier site alert system that becomes incredibly useful when threats occur.
Depending on the severity of the alert / threat, site visitors are presented with everything from a small banner alert to a full site takeover message—all easily administered client-side via WordPress. If there's a bad snowstorm and some classes are being cancelled, a banner alert is often used. However, when things occur like they did yesterday and there is a significant campus threat, a full site takeover comes into play. It's a version of a system that we originally created as part of our redesign of the Halifax Stanfield International Airport site.
Yesterday, visitors to cbu.ca saw the following upon arrival on the site: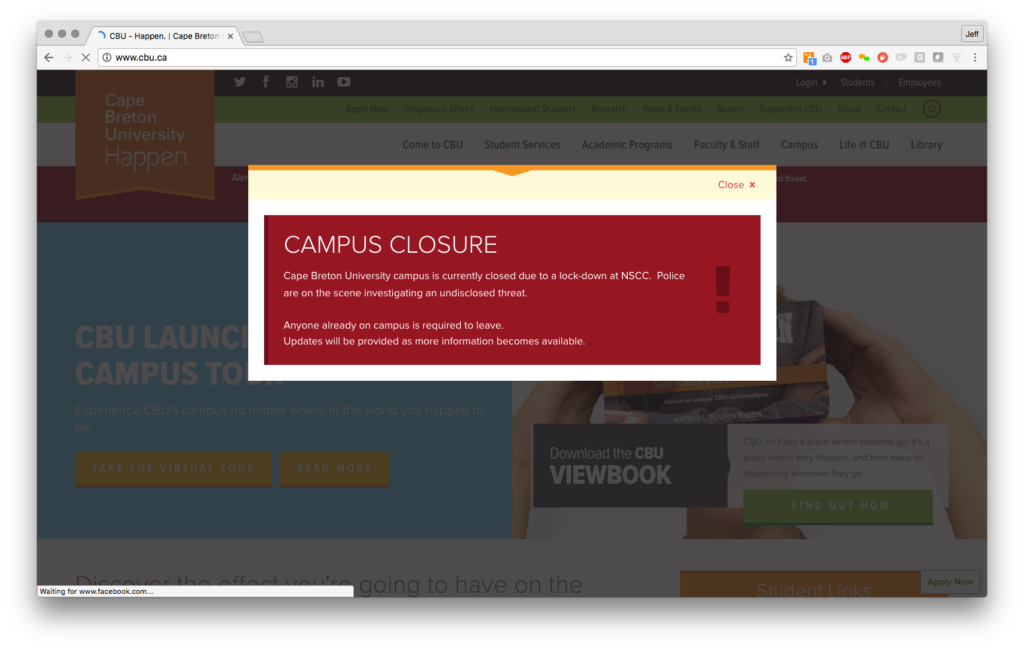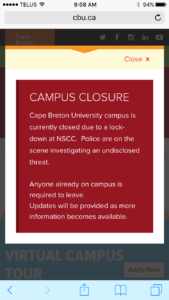 Students who may have checked the site before heading to class. Campus visitors searching for driving / parking info. Faculty and staff who may have their browser defaulting to cbu.ca. All of them received the critical information they needed.
Fortunately, the threat turned out to be a false alarm. But if the worst case scenario had unfolded, the site would have played its part in keeping people off-campus and those on-campus in a safe place.
Of course, a website alert isn't the be all and end all of campus security. Not by a long shot. But a school's online presence certainly can play a part, provided the right tools and procedures are put in place.