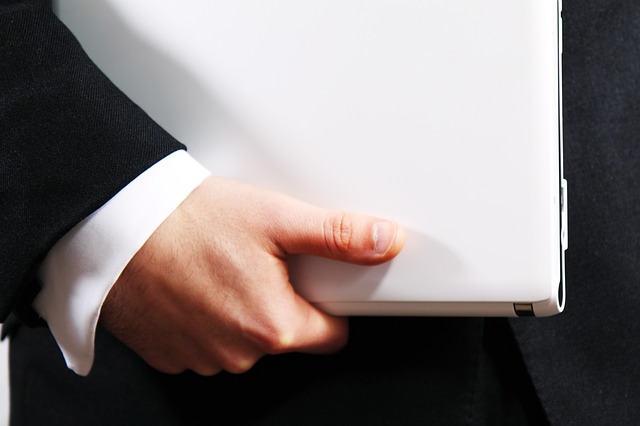 If you've spent years using an outbound sales and marketing model, you'll discover that the transition to inbound marketing requires a shift in thinking, tactics, and processes. However, the bottom line remains the same—without leads to convert into new customers, your sources of revenue and opportunities for growth will be limited. That's why establishing an effective lead generation process that incorporates inbound elements is essential to your success.
You're likely already familiar with traditional lead generation techniques, but you may not know what makes inbound lead generation different. Inbound lead generation is the act of attracting visitors to your site and presenting them with calls-to-action so they can convert—or provide you with contact information—in exchange for a resource.
Inbound lead generation works on the theory that while you could go out and tell anybody who will listen about your company in the hopes that someone might be interested, you'd be better served by having a strategy in place to efficiently bring leads to you. This strategy should consider who your ideal leads are, where to reach them, and how to provide them with the best experience possible along their buyer's journey. Here are our five steps for developing your lead generation process as you get started with inbound.
Step 1 – Understand Your Visitors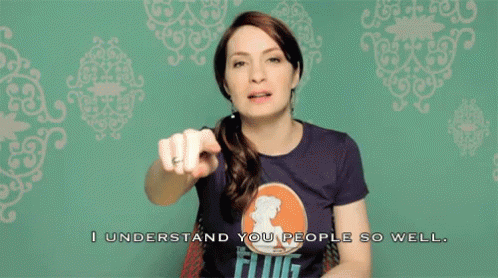 Generating leads can take time and effort, so it's important to understand who is coming to your site now and, most importantly, who you want to attract and convert in the future. To do this, we recommend that you develop buyer personas.
What is a Buyer Persona?
A buyer persona is a fictionalized character that represents the common needs, goals, objections, and patterns of your ideal customers. It's not uncommon for a single business to have multiple buyer personas. After all, different types of customers have different needs, and it's your job to address them.
The good news is that developing buyer personas works. In fact, HubSpot reports that using buyer personas to inform the structure and content of a website makes it 2-5x easier for visitors to use.
If you're looking for help setting up your personas, our Inbound Marketer's Guide to Developing Effective Buyer Personas can help. It lays the groundwork for you to clearly define the people who make up your ideal customers, and provides crucial information for successfully developing your organization's inbound marketing strategy. Get your copy here.
Step 2 – Craft the Right Message for the Right Audience
If you're committed to generating leads, content is king. You've probably heard this a million times before, but that doesn't make it any less true. That's because carefully crafted content developed with your buyer personas in mind can help educate your visitors and guide them toward completing your desired course of action. For example, a prospect at the beginning of their buyer's journey is typically interested in identifying a product or service that can remedy a pain. In comparison, someone further along in their buyer's journey has identified that they want a product or service, and will be looking for information to help them compare options and decide who to buy it from. By offering helpful, unique content at every stage of the buyer's journey, you'll be better equipped to convert and nurture your leads.
Give Your Visitors the Opportunity to Self-Identify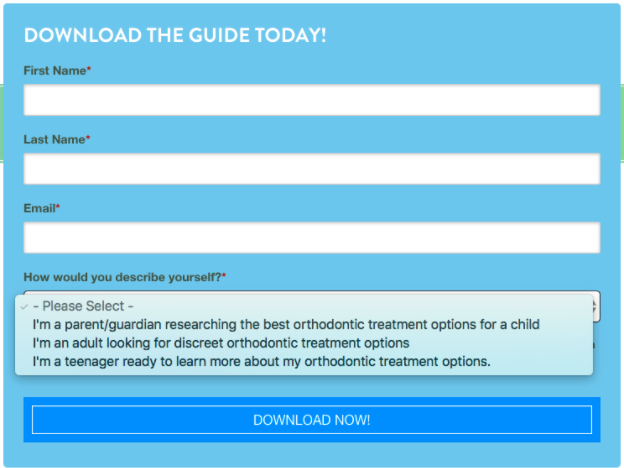 When a visitor self-identifies as one of your buyer personas, it makes it that much easier for you to provide them with tailored content that can address their specific needs, objections, and motivations.
So, how do you get a visitor to self-identify? Simple—you ask them! You can do this by gating some of your resources. Gating your resources means putting your offers (like how-to guides, case studies, ebooks, and interactive tools) behind a signup form on a landing page. As noted above, your landing page tells the visitor what they'll be getting in exchange for their information, and includes a form and call to action for them to convert on. Once they've completed the form, they'll be redirected to a thank you page where they can easily access the offer.
When you're designing the forms for your landing page, include a field that asks your visitor which statement best describes them, and offer a list of options that correspond to your buyer personas. Just like that, they have the resource they've asked for, and you have their contact information and a better idea of how to begin building a relationship with them. This tactic allows you to get a better sense of who is potentially serious about working with your organization and who is merely window shopping.
Take All Of Your Audiences Into Account
While gating resources is a valuable tactic, it's important to remember that not all visitors are going to convert right away. This is why having un-gated content such as blog posts is also important. If someone revisits your site and finds useful, engaging information each time, a level of trust will begin to develop. Over time, they may go from a cold lead to a warm lead and choose to convert on an offer.
Step 3 – Focus on Getting Found by Your Audience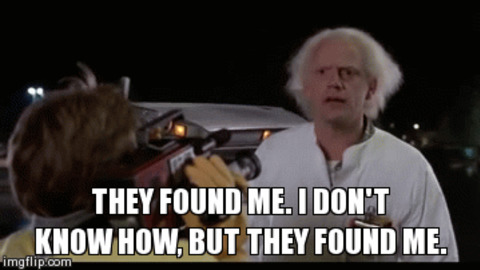 After defining who you want to attract and creating content to convert them, you need to ensure you get noticed by selecting which traffic sources to invest in.
Focus on Organic Search Results
Organic search results are the listings that appear when you do a search on Google, Bing, Yahoo, or any other search engine. Of these listings, the top five results receive nearly 70% of user click-throughs. Furthermore, 75% of search engine users never scroll past the first page of results.
Translation: If you want your content found, it needs to rank well in organic search. And to rank well in organic search, it needs to be relevant to what your leads are searching for. This is where keyword research comes into play. By using keywords that align with the common questions, motivations, and concerns of each of your buyer personas, you can create content (think blog posts, dedicated site pages, and offer landing pages) around these terms to engage prospects at every stage of their decision process.
The Benefits of Bidding on Keywords
Bidding on keywords via Paid Search such as Google AdWords and Bing enables you to pay for an ideal spot on search engine results (SERP) page. Even if you are ranking in organic search, investing in Paid Search allows you to occupy more real estate on SERP pages to support click-through rates for both types of results.
For maximum effectiveness for lead generation, Paid ads should send clicks directly to a tailored landing page for an offer where visitors can convert. Focusing the user's action in this way increases the likelihood of a visitor converting and can reduce drop-off, helping your investment go further.
A Strong Social Media Presence is Important
Regardless of the channel you're focusing on, social media is a valuable tool for generating inbound leads. In fact, according to Forbes, 64% of sales professionals say they closed at least one deal as a direct result of using social media in 2014.
To maximize the lead generation potential of your social media channels, you should:
Share content that links back to your site and landing pages

Use relevant hashtags on platforms that enable them (typically aligned with your keywords) to increase the potential reach of your messages

Develop social media lists and streams where you can monitor specific hashtags and even users for opportunities to engage
Get Found and Provide Value Where Your Prospects Spend Their Time
To effectively reach new potential leads, you need to ask yourself: what sites are my buyer personas spending time on? Which blogs are they checking out daily? Which publications are they reading? Then, you need to dig deeper to find the answers to these questions. Try conducting customer surveys, or monitoring relevant hashtags and posts to see what potential customers are saying about your industry on social media.
As you being to compile this information, you can use it to reach out to online and offline publications with pitches for guest articles, content co-promotion, blog posts, and other opportunities to assist with your lead generation. Carefully crafted guest content can have many benefits, including:
Generating traffic for your website

Establishing your name as an authority and thought leader within your industry

Building backlinks for your website
Most importantly, guest blogging can contribute to lead generation, with one guest blogger reporting conversion rates of over 82% for his guest posts. At Kula Partners, we frequently write guest posts on the HubSpot blog and have found it to be a successful strategy for generating new leads. In fact, we even won an award for Best Lead Generation Through Guest Blogging in 2014!
Step 4 – Try an Outbound Approach (Sometimes!)
If you're coming from a more traditional outbound marketing background, you've probably spent a great deal of time reaching out and making yourself known to potential customers—possibly through channels such as list purchasing or telemarketing. While an outbound approach can often be more expensive than inbound marketing, it doesn't mean you should ignore it, especially if you have the budget for it. Just remember that some forms of outbound lead generation are more effective than others.
Consider Paid Social
Paid social content (such as sponsored posts on LinkedIn or Facebook) enables you to focus on granular audiences that align with your buyer personas, with segmentation available for criteria including:
Age

Gender

Location

Job title

Industry
With paid social content, you have the opportunity to present your target audience with a call-to-action in the form of a sponsored update. These posts look just like other posts in the user's timeline (other than a small tag that denotes them as sponsored). Sponsored updates appear in the timelines of your target audience to promote an offer landing page where users can click to convert.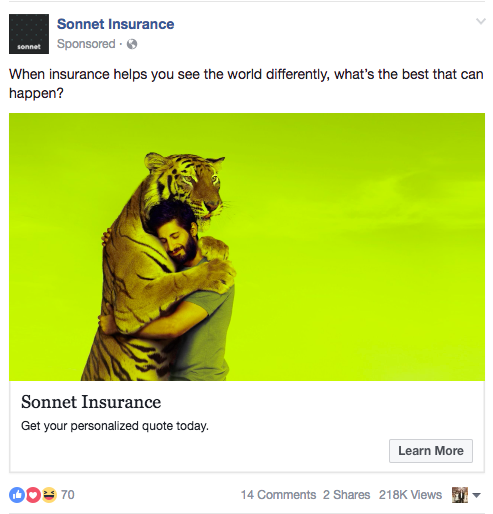 In many ways, paid social is outbound marketing mixed with inbound elements. Yes, you are reaching out and inserting your messaging in a user's social media feed with a paid advertisement (which is very reminiscent of traditional outbound marketing), but the content is narrowly targeted, and can be directly connected to a dedicated landing page where visitors have a greater likelihood of conversion (which is pure inbound marketing).
When designing a paid social ad, make sure to use images and messaging that align with your landing page copy so the user sees a consistent message on the social network and your site. This type of content is resonating with businesses, and for good reason—recent statistics show that 65% of B2B companies have successfully won new business using the advertising features on LinkedIn.
Step 5 – Optimize, Optimize, Optimize
When making a strong push to garner new visitors, it's important not to forget about your existing traffic. Optimizing your lead generation process can help ensure you're making the most of your these visitors—and it makes certain that any investments in new traffic moving forward have the best opportunity for a strong ROI.
You can always improve your lead generation process through experimentation—and we encourage you to do so. Conversation Rate Optimization (CRO) is an essential process for evolving your lead generation process. CRO allows you to analyze your visitors and run tests that help determine where leaks are occurring and how to fix them. The changes you make using CRO may seem small, but they can have a huge impact on your conversion rates.
Generate More High-Quality Leads With an Inbound Lead Generation Process
With outbound marketing, you cast the largest net possible and hope that you're able to catch a few leads. Inbound, on the other hand, helps you develop a strategy that brings leads to you. Quality will always surpass quantity, and by investing time into researching your buyer personas and tailoring content to meet your visitors' needs, you'll begin generating more qualified leads.
Wondering which steps to take once you've successfully started attracting new inbound leads? Check out what comes next in our informative B2B Marketer's Guide to Qualifying Inbound Leads today!