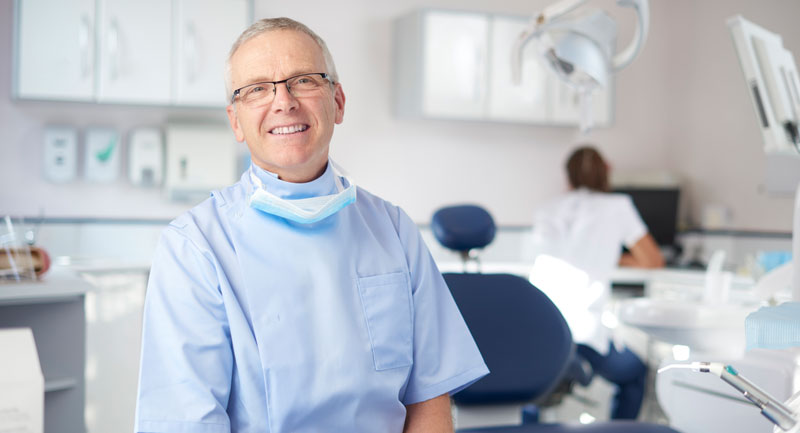 As the business of orthodontics evolves, the function of orthodontic marketing is having to grapple with the combined forces of a radically changing consumer / information landscape along with a shift toward multi-clinic orthodontic practices. The consolidation trend in orthodontics is showing no signs of slowing down—with many entrepreneurial orthodontists seizing the opportunity to leverage marketing horsepower and operational efficiencies across multiple locations.
If you're an orthodontic marketer responsible for lead flow across multiple locations, and you're not already active with inbound, chances are inbound marketing ranks among your first priorities for new marketing investment. At every stage of the funnel, multi-location orthodontic marketing demands a different approach and unique considerations.
Here are three things at various stages of the funnel to keep in mind as you build your inbound marketing strategy:
Get Serious About Search With Location-Specific Pages
From a search perspective, it's helpful to think of Google as really liking things to be about one thing. i.e. The more that you can make a single page about a single thing—and have that page be seen by others as being authoritative about that single thing—the better.
This is where multi-location orthodontic marketers can run into an SEO challenge versus their single-clinic competitors: A single-clinic competitor can get VERY specific about their geographical focus on their homepage and throughout their site, whereas the multi-location marketer must necessarily make their homepage serve all markets. This means that if one of your 8 locations is in the Sunnyvale Park suburb, and you have a competitor whose only location is in Sunnyvale Park, they may have an easier time ranking and winning on a search term like "orthodontist sunnyvale park" and its variants.
To help combat this, we've found that location-specific landing pages for each clinic location are essential for competing and winning in organic search.
To summarize, a location-specific landing page is a page that provides a gateway to your site through the lens and context of serving a particular location. These pages often describe your offering with more geographically-aware copy, while also typically highlighting those aspects of your service, team, etc. that are unique to that particular location. And, of course, these are the pages in your site that are built to win for those geographically modified core search terms (like "orthodontist sunnyvale park").
A few things to note as you build out your location-specific pages:
Make the content unique. There's no point in doing this work if you're just going to duplicate content between clinic location pages.
Highlight the local team. Where it makes sense, highlight the local patient coordinators and orthodontists that people are likely to encounter when they visit in-person.
Don't forget your on-page SEO. This is where the rubber meets the road. Make sure you set your location-specific pages up for success with proper title tagging and a writing focus around the location-specific keyword group you're wanting to win.
Include a map. Maps are useful. It's nice when the internet can be useful to people. Enough said.
Microformats are a must. Microformats are the simplest way to openly publish various types of structured information on the web. For your location pages, you will want to make sure that you use the hCard microformat (http://microformats.org/wiki/hcard) for publishing your location information, making your location page even more search engine friendly.
Armed with targeted, location-specific landing pages that are rich in context-aware content, you will be well positioned to make those organic search gains you need to take lead flow to the next level.
Different Clinics, Different Personas
Most multi-location orthodontic practices have evolved over time, with some offices being expansion offshoots of the original while others become part of the family via acquisition. Serving different communities, often from a different brand as a starting point, often means serving a different patient composition from clinic to clinic. You may have a number of locations that have a strong childhood / teen orthodontic practice, while perhaps other offices skew more dramatically towards adults who are seeking orthodontic options for themselves. As your persona focus differs from clinic-to-clinic, so too should your marketing.
For large, geographically-dispersed practices that can benefit from visitor IP-detection, these persona differences may be so vast as to drive you to leverage smart content in order to serve up a different homepage experience to people arriving from different locations. While this is certainly an advanced level approach, it can net serious gains in the right application.
For those situations where IP-detection is not a viable option, you may consider highlighting different content on the location landing pages given your understanding of the types of people who are likely to be landing there. Even your tone and writing style may vary slightly from location-to-location if you're aware of strong persona-skew differences between clinics.
While content may be king for a while yet, content delivered with the appropriate context will always outperform. And that starts with understanding your personas and how they differ across your locations.
Don't Be Afraid to Get Personal
More than many, orthodontics is a high-trust profession. Simply put, people feel more assured when they're dealing with somebody with "Dr." in front of their name.
It is often said that "people buy from people they like". Going one step further, people buy orthodontic treatment from orthodontists that they like and trust.
As you set-up persona-specific workflows, autoresponder sequences, email marketing campaigns, and so on, most often you will want email communication to be seen to be coming from either marketing or administrative staff. i.e. The email autoresponder that someone gets after they download your Invisalign ebook should come from marketing or admin staff, not the orthodontist.
However, there are certain occasions when you can dramatically enhance results by having the email be seen to be coming from the orthodontist personally, versus a formatted "marketing" email. For example, if you're writing the "break-up email" that concludes an extended lead nurturing sequence, consider sending this final email from the orthodontist personally without formatting. Doing so brings a level of seriousness to the communication that, when combined with the finality of a break-up email, is often enough to move a prospect to become a patient.
Of course you can overdo it. No question. However, in the right situation, getting personal will result in immediately better open rates and customer acquisition. It's a powerful tool—use it wisely.
Bonus: Don't Ignore Google Local
If you're quickly expanding the geographic footprint of your orthodontic practice, keeping a close handle on each location's local search listings (specifically Google Local) can often be overlooked. But its impact on lead flow is considerable.
Do not wait to update Google Local information, enhance brand consistency across locations, and generally stay on top of how each location is performing in local search. Combine this with the implementation of standard practices for regularly scanning and responding to online feedback for each location.
Interested in learning more advanced inbound marketing strategies for orthodontists? Download our free guide, Inbound Marketing for Orthodontists: 5 Key Strategies to Take a Bite Out of Your Competition. It has some helpful tips for orthodontic marketers who are ready to move beyond Inbound 101 and reach the next level of inbound marketing performance.