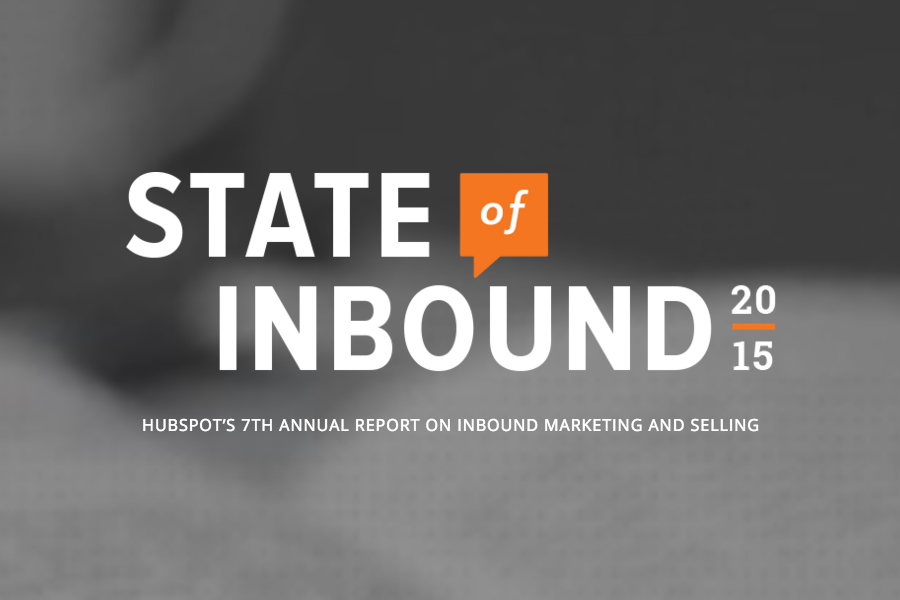 Every year HubSpot surveys thousands of the world's foremost marketers and salespeople and publishes a comprehensive annual report titled the State of Inbound. Recently, the 2015 edition of the report was released and once again it is absolutely packed with insights about inbound marketing's most pressing priorities, the challenges inbound marketers are facing, and the tactics they're using to drive results.
This year's report is more in-depth than ever with 72 pages of charts, graphs and survey data revealing the major global trends in inbound marketing.
To give you a preview of some of this year's major findings, we've dug into the research to uncover the seven most surprising stats from the 2015 State of Inbound report.
7 Most Surprising Findings From the State of Inbound 2015
1) Companies are worried about increasing leads and conversions, but not the cost of doing so.
While it likely comes as no surprise that marketers' top priorities this year include generating more leads and improving conversion rates, the 2015 State of Inbound report revealed that reducing the cost of accomplishing these two objectives is a low priority across every company size and sector. In fact, reducing the cost of acquiring leads/customers was three times less likely to be prioritized as increasing the number of leads/customers.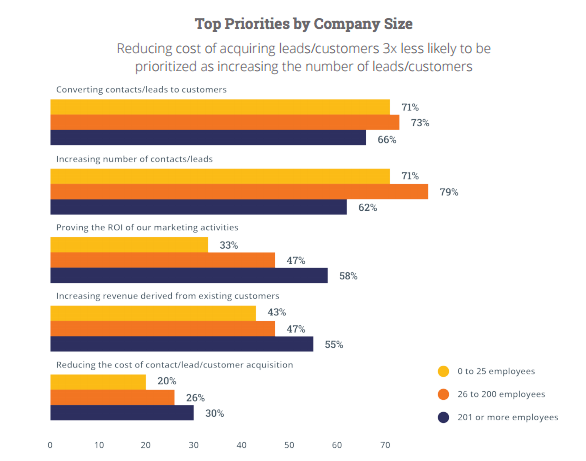 2) This year inbound marketers indicated that their biggest challenges include finding an executive sponsor and training their teams.
Proving the ROI of inbound marketing and securing enough budget remain the two biggest challenges that marketers are facing. However, what's surprising about this year's research is the significant increase in some of the less cited challenges from previous years. This year marketers indicated that finding an executive sponsor and training their teams are much for pressing challenges than last year.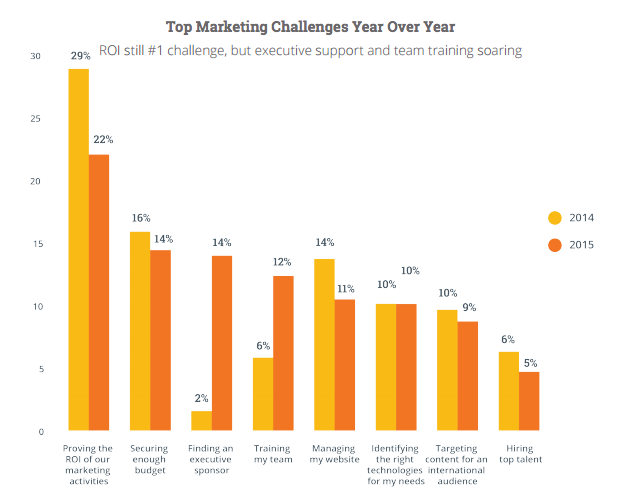 3) An increasing number of marketers are outsourcing their content creation

This year's data shows a significant increase in the number of marketers who use freelance writers and agency partners for content creation. In fact, as you can see in the graph shown below, it seems as though the shift towards outsourced content creation actually means that less internal staff are contributing to content creation efforts.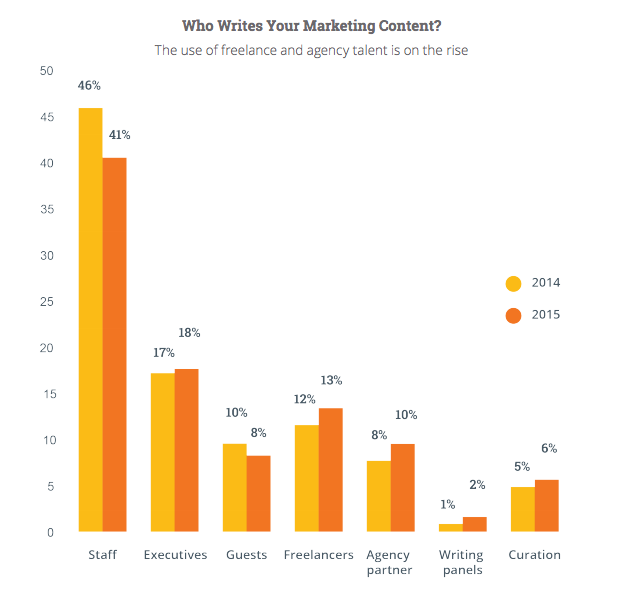 4) Companies of all shapes and sizes now agree that inbound provides big returns
As you can imagine, most marketers agree that inbound marketing provides a greater ROI than outbound marketing. After all, the research to support the increased ROI of inbound marketing has been widely available for several years now.
Even as big believers inbound marketing, we were somewhat surprised to see the unanimous response indicating that inbound marketing can provide big returns for companies of all shapes and sizes. As shown in the graph below, marketers from companies ranging in size from less than $25,000 to more than $5 million in annual revenue now all agree that inbound marketing provides big returns.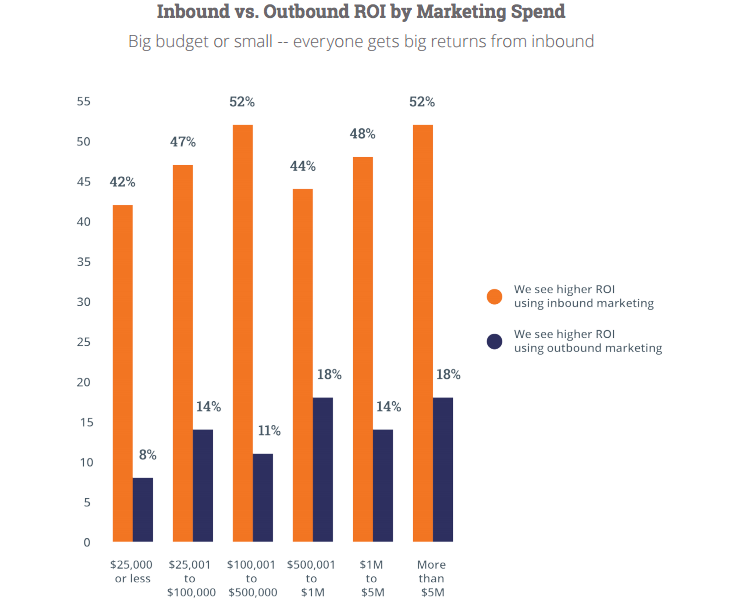 5) 24% of sales teams still don't use a CRM
Given the fact that there are all kinds of free CRM platforms available it is surprising to learn that almost a quarter of businesses still aren't using a CRM at all. What's even more surprising is the fact that approximately 46% of salespeople in the 2015 survey reported that they rely on physical files, Google docs, and other "informal means" instead of or in addition to a dedicated CRM system.

6) Manual data entry continues to be a big CRM challenge
As you can imagine, in order to run an effective (and efficient) sales organization you need your high value sales reps to be filling the sales funnel, not required fields in your CRM system. Despite this, manual data entry continues to be a burden for many CRM users.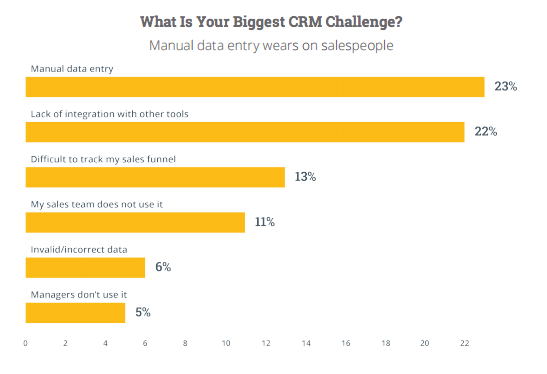 7) Sales reps are not provided with adequate information about leads
Some of the most interesting findings from the 2015 State of Inbound relate to sales prospecting. As the research reveals, in most cases sales reps aren't being provided with enough information which makes it difficult to prospect effectively. Because of the lack of lead intelligence, sales reps must hunt for information on their own or forgo it entirely, which boosts the odds that their prospecting messages will be poorly received.