Business schools typically teach students about target markets – a group of potential customers that a business has decided to aim their marketing efforts and ultimately their product or service towards. Target markets are often defined by general characteristics like geography, demographics, psychographic, and behavioral qualities. Let's consider a B2B company offering warehouse equipment. In the past marketers might have defined their target market like this:
Gender: Male
Age: 40-55
Income: 60-90K
Geography: Eastern Canada
While this information provides a valuable foundation to form your understanding of the general market you are focusing on, buyer personas allow you to drill down further to uncover insights that are invaluable to the inbound marketer. Buyer personas identify the unique characteristics of the stakeholders that are typically involved in identifying the need for your product or service, evaluating your offering, and ultimately making a purchase.
When an organization makes a considered purchase there are often numerous stakeholders involved in the evaluation process. Sales executives frequently identify the various people involved in the purchase decision as:
Champion (advocate)
End user
Financial decision maker
Technical decision maker
Business decision maker
Executive sponsor
While each of these people might fall into your target market, they all have very different motivations, questions, and goals for evaluating your product or service. Narrowing the focus from a target market to a more personalized view, marketers create buyer personas – fictional representations of who buyers are, what they are trying to accomplish, what goals drive their behavior, how they think, how they buy, and why they make buying decisions.
Buyer personas are a crucial component of successful inbound marketing. After all, the marketing team needs to know whom they are marketing, and the sales team needs to know whom they are selling. Buyer personas typically outline the fictional characteristics of each stakeholder including:
Demographic information
Job title, role, responsibilities
What a day in the life looks like
Pain points
Goals, values and motivations
Where they go for information
Common solution evaluation questions
Common objections
For our B2B warehouse equipment example there are a number of different buyer personas that could be applicable.
The CEO – of a manufacturing facility realizes he needs to reduce warehouse costs. He looks for ways to increase warehouse storage efficiency and employee productivity.
The Facility Operations Manager – knows that their forklifts are outdated and begins to research current forklift models. He is looking for forklifts that can stack things higher than their current model so he can increase warehouse storage efficiency.
The CFO – is involved in any purchase decision over $5,000. He typically evaluates investment in warehouse equipment based on payback period and on-going maintenance costs.
As you can see, each of these buyer personas has very different goals, challenges and motivations.
The follow is an example of a well crafted buyer persona for a Facility Operations Manager:
Facility Operations Manager Fred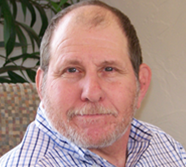 Personal Background
Age: 45-55
Married with one child in university and one in high school
Education: Undergraduate degree
Role: Facility/Operation Manager
Job is measured in space and operations efficiency, employee productivity
Skills required: people management, analysis, industry knowledge
Reports to: CEO or General Manager
Manages: Operations staff
Company Information
Industry: Manufacturing and distribution
Annual revenue: $20m
Company size: 120
Goals & Challenges
Success means: a raise and promotion
Values: job security, family, recognition for success, church
Biggest challenge: new systems, managing people, juggling a lot of tasks
Biggest objections: liability, suitability, cost
Shopping & New Preferences
Preferred communication: email, phone
Use of the internet: relies on internet for research, not very computer savvy
Industry news: trade magazines
Social media: Uses LinkedIn from time to time, frequents industry forms
Successful inbound marketers are constantly creating content designed to provide value to their buyer personas. Based on the "Facility Operations Manager Fred" buyer persona a savvy inbound marketer would create content aligned to Fred's responsibility to "increased operational efficiency". Blog post titles might include:
10 ways to increase warehouse efficiency
5 tips to reduce manufacturing waste
How to select the perfect forklift for your warehouse
Armed with a well crafted buyer personas, marketers can deliver highly personalized and valuable content designed to attract high quality leads by answering their most frequent questions.
Want to learn more about how inbound marketing can help grow your business?
Download our Executive's Guide to Inbound Marketing. This educational whitepaper examines how inbound marketing methodology is changing the way businesses attract, convert, close, and delight customers. Learn how successful marketers are using inbound marketing methodology to attract highly qualified sales leads, increase sales conversions, close more deals, and delight their customers.